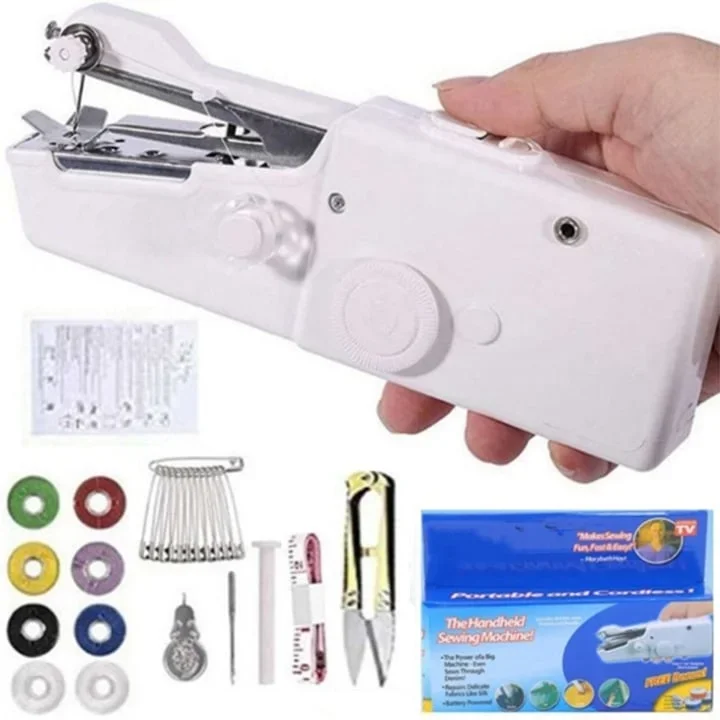 🌟🌟IT'S SO EASY TO USE even for beginners!
No wires required, Fully automatic sewing,small and portable, easy to use, one-handed operation😎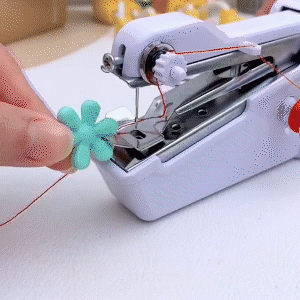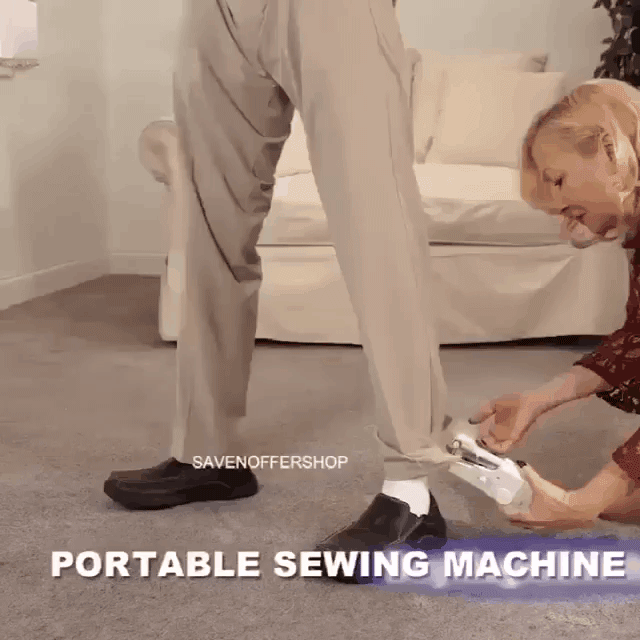 PRODUCT DESCRIPTION:
Our Portable Handheld Sewing Machine is a essential tool if you like DIY.Great for quick repairing holes in pants, pillow cases, shirts, or making aprons ,bags. Both beginner or master will love it !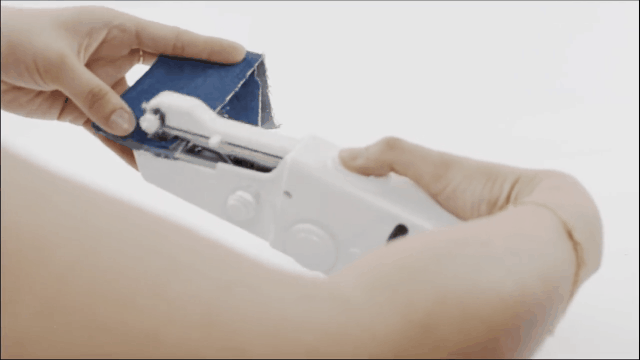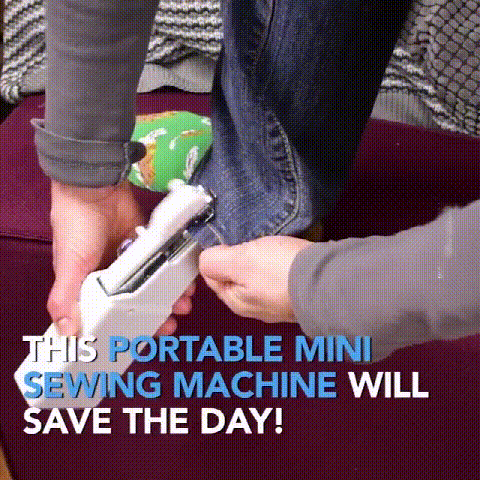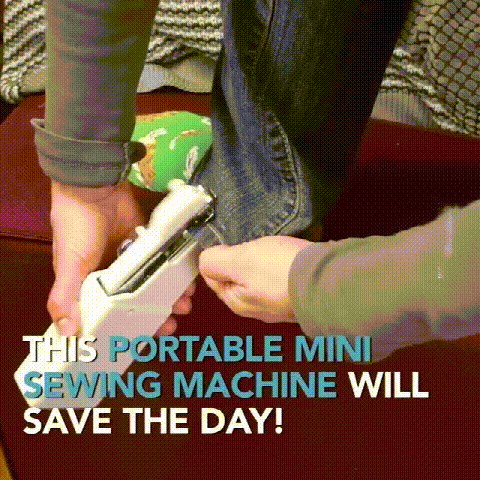 Ideal to Stitch All Fabrics: Using this little machine, you can sew curtains, bags, pillow covers, denim, pants, shirts, t-shirts, couch covers...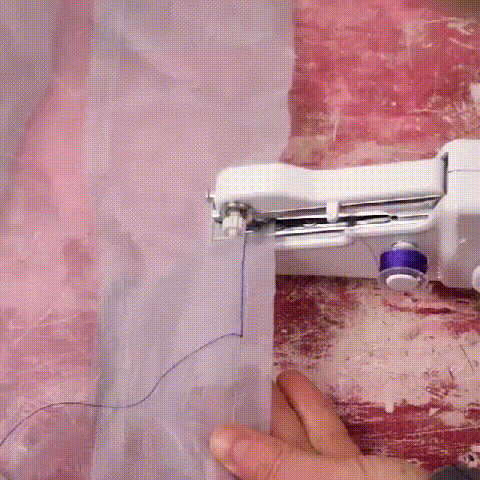 It's a portable, lightweight and practical quick-hitting tool, meeting various sewing demands in daily life. Fulfill for tricky positioning that conventional machines can't do.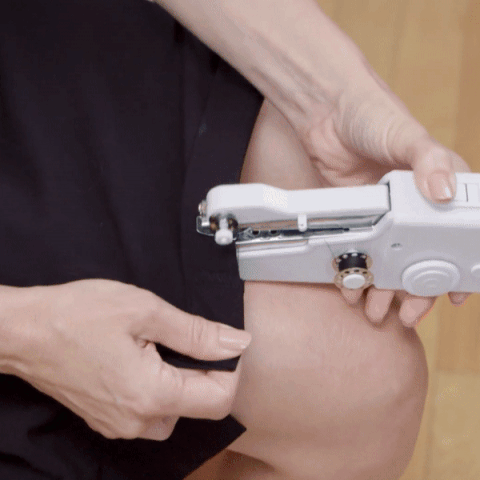 How to use:
Hassle-free Operation: Being battery operated, gives you the cordless convenience with simplified usage. It runs on 4 x AA batteries that will sew up anything, anywhere.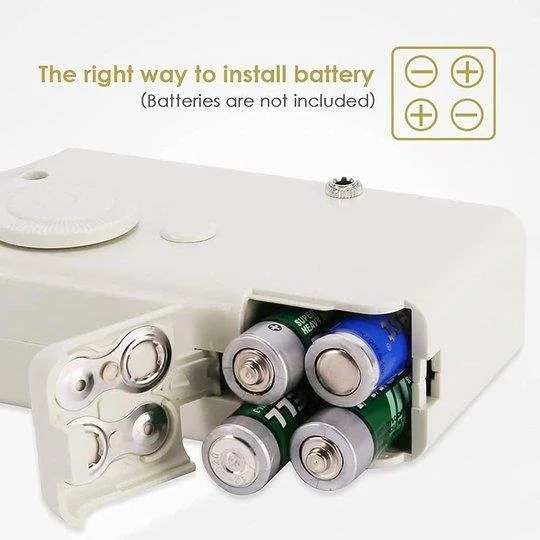 Must-Have Machine for Even Beginners: Its user-friendly feature paired up with perfect stitches is what makes it ideal for both beginners and professionals.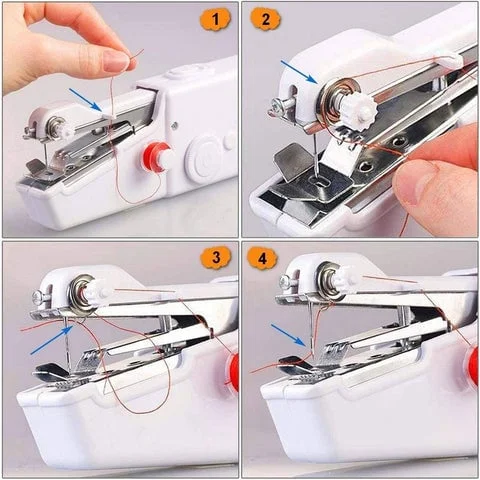 Specification
Type: Handheld Sewing Machine
Material: Plastic
Quantity: 1pc
Color: White;Black
Item Size: 22*15*5cm / 8.6*5.9*1.97" (L*W*H)
Package Includes:: 1*Sewing machine + Wiring kit :9*Coils + 1*Scissors + 1*String of Pins + 1*Soft Ruler