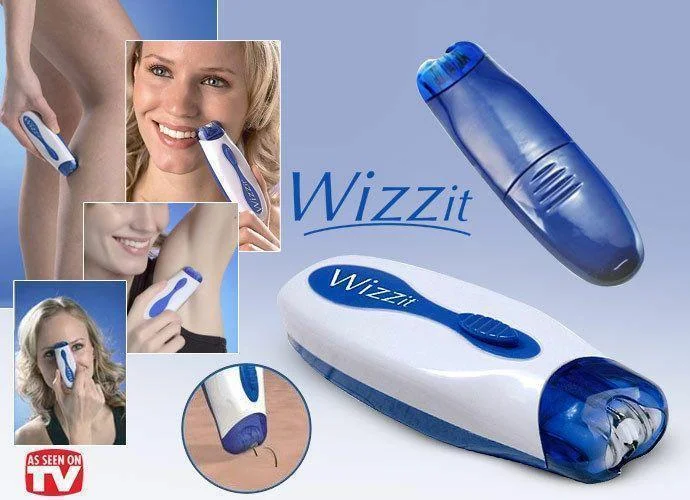 With the super hard and durable titanium discs, you can use it everywhere and anytime. Perfect for men and women, get smooth and silky skin for up to 6 weeks with maximum precision. 
Product Description
• 1x Brand New Face & Body Epilator (With cleaning brush)
• 100% Brand New 
• Removes unwanted hair smoothly from the root.
• Hypoallergenic rotary tweezers
• Smooth motor provides quick and effortless hair removal
• Faster than using conventional tweezers.
• Grab action motion designed not to break hair
• Cordless operation (2x 1.5V AAA battery required) (Batteries are not included for safety delivery)
• Comfortable and SAFE
• Size: 12 x 3.8cm
Now made with super hard durable titanium for maximum precision. Ordinary tweezers slip, slide, and break fine hair but Wizzit's secret is it's surgical quality titanium discs that are strong enough to remove tough, thick hair yet precise enough to remove the thinnest, finest hair from the root so it's impossible to miss a hair and you can go for weeks without worrying about unwanted hair.
You can use Wizzit Titanium anywhere, anytime: chin, lip, eyebrows, neck, underarm, fingers, feet, toes, and more! I
t's also perfect for men on sensitive areas like chest and back. Wizzit Titanium, an amazing breakthrough that not only finds, grasps and removes unwanted hair but actually keeps it from growing back for weeks!