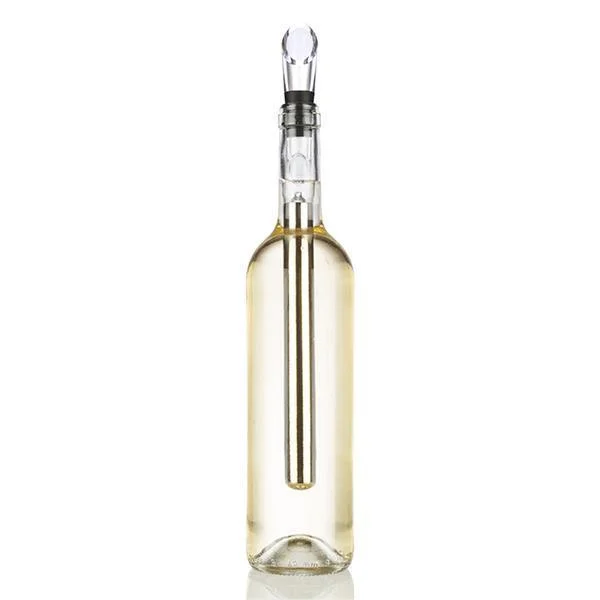 Description
The Wine Cooler Aerator allows you to chill your wine from inside while its drip-free pouring spout, with built-in aerator, ensures a steady stream of wine so you won't waste a drop! Your wine is allowed to breathe to perfection for optimum flavor.
To use, simply store the chill rod in the freezer for about one hour, until the hermetically sealed cooling gel is frozen, then screw the aerating pouring spout onto the chill rod. After pouring a little wine out of the bottle, insert the wine chiller into the bottle and enjoy perfectly chilled wine for up to two hours.
To clean, simply rinse the chill rod and pouring spout with warm water after each use. The Wine Cooler Aerator has a sleek design to fit all bottle sizes.
Made of BPA-free acrylic and premium stainless steel, the Wine Cooler Aerator will never alter the flavor of your wine.