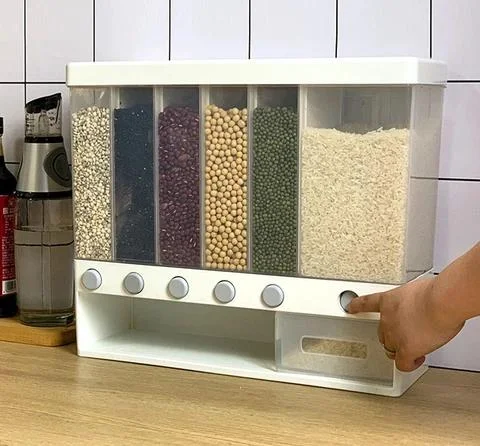 Make your kitchen clean and tidy with Wall-mounted Dry Food Dispenser!
You can get what you need instantly with its transparent body. Just press to get them out with no mess!
Easy stick-on installation with its super strong holding power, use it on wall or the refrigerator door will save you a lot of space!
Wall-mounted Dry Food Dispenser
FEATURES:
Each one has a cover make sure it seals the box
Transparent body, food in the box can be seen, and large capacity
Can hold all kinds of food, like candy, grains, rice and so on.