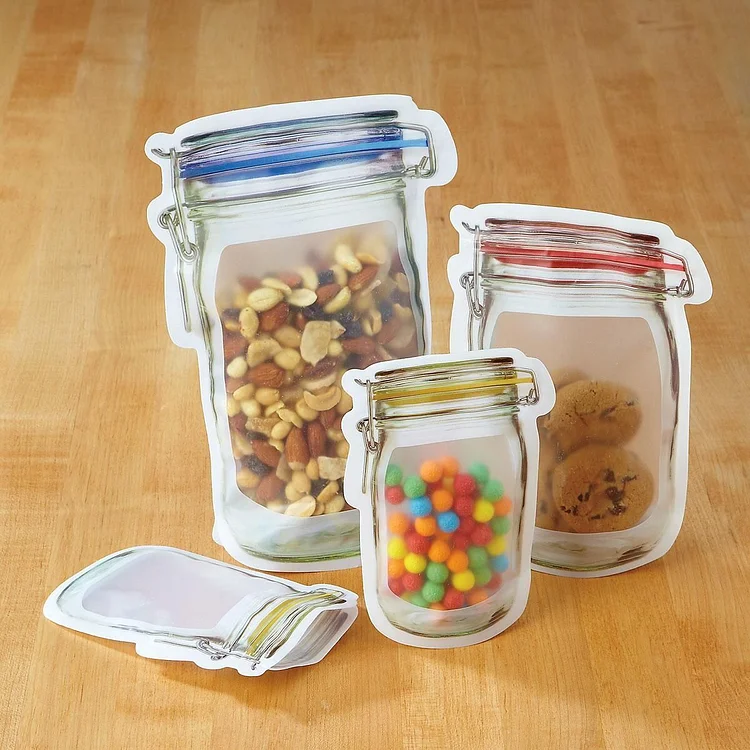 Features:
Pack of 10 bags for a timeless storage
Reusable, eco-friendly, durable
Dishwasher safe, Easy-to-use
Sizes: small, medium & large
Weight: about 100g
Description
Designed to stand upright and featuring fun mason jar designs, this set of 10 Vintage Jar Reusable Storage Bags is perfect for pantry storage, refrigerated storage, or snacks on the go. When brimming with dry goods and snacks, these unique storage bags stand upright, just like classic mason jars.

No need for heavy, breakable jars, with these bags, so carrying them with you while you're out and about is easy and safe. The clever design allows these bags to stand on their own when filled. They're dishwasher safe and durable, so you can use them over and over again! A great way to reduce clutter and waste, these eco-friendly bags are a smart alternative to regular plastic baggies.
Comes in multiple sizes: small, medium, large.