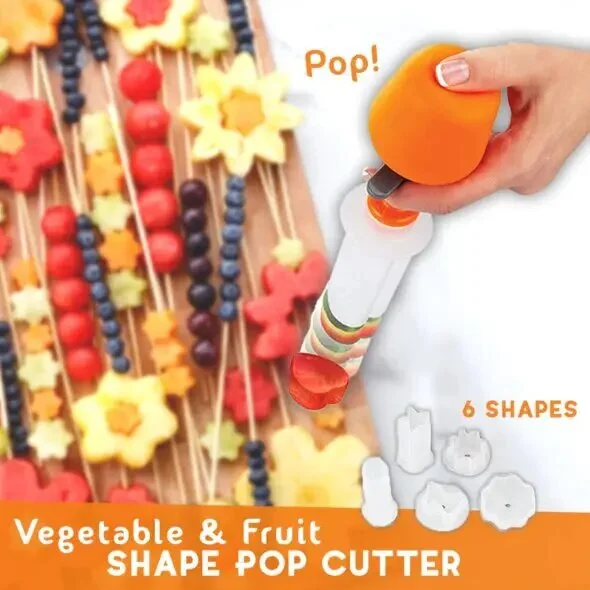 Here's the necessary kitchenware to create fun-shaped fruit and vegetables. Just 2 steps – push and pop, you will get healthy AND eye-catching snacks. It is suitable for kids to make edible creations in a safe way.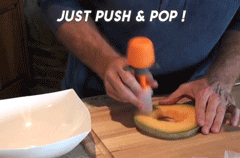 Perfect for decorating birthday, parties and other special events – make mouth-watering masterpieces.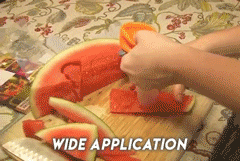 FEATURES:
Protective Design
With an orange-red protective handle, the fruit and vegetable shape cutters don't hurt fingers when you cut bread, sandwiches, fruit, vegetables.

Different Shapes
Comes with 6 different shapes available: Sun, circle, heart, flower, butterfly and star. Can be easily cut into the shape you like.

Easy To Use
Just push, then pop, make mouth-watering masterpieces. And it will be a fun addition for children to improve their manipulative and creative ability.

Easy To Clean
It is easy to clean. Just wash by water directly.
Wide Application
Also workable on crackers, bread, cookies, cheeses, and more.

SPECIFICATIONS:

Carved tool (not including mold): 7cm (diameter) x 11 (H) cm 

Round mold: 2.5 (diameter) x 9 (H) cm

Heart-shaped mold: 3.5 (diameter) x 9 (H) cm 

Flower-shaped mold: 5.8 (diameter) x 3 (H) cm

Butterfly-shaped mold: 4.7 (L) 3 (W) x 3 (H) cm

Sun-shaped mold: 4.5 (diameter) x 3 (H) cm

Star mode: 3.5 (diameter) x 9 (H) cm 
PACKAGE INCLUDES:
6 x Shape molds (Including Round, Heart, Flower, Butterfly, Sun, Star)