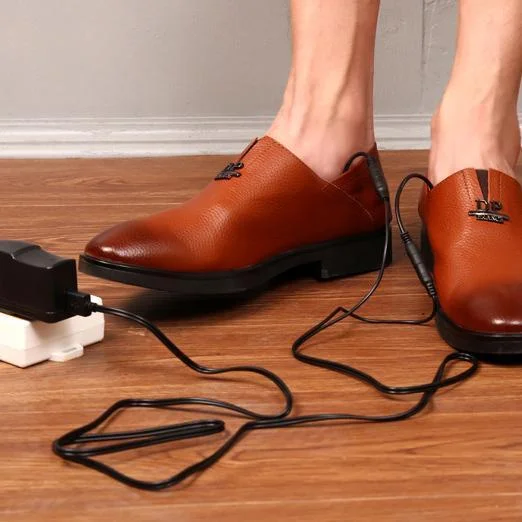 Features:
Cotton made thermal heating insoles
Use 3-6 volts power, used by attaching USB
Washable pair of insoles, no more smelling boots
Provide electric heating to whole feet
One pair of insoles, adjust in any shoe
Buy a separate adapter to use insoles on-the-go
Available in chocolate brown color, with 1 USB cable
Description
Experience the feeling of relaxation and comfort this winter by keeping your feet warm!
When you think of outdoor activities during the winter, usually words like; comfort and warmth don't come to mind, but with our USB Heating Insoles, being outdoors during the winter can actually be soothing and warm! Whether you're hunting, ice-fishing, or hiking it's always nice to have the feeling of comforting warmth surrounding your feet, helping you to feel relaxed and alive. These amazing USB Electric Heated Fur Insoles are powered by a USB cord that can be connected to any power bank or adapter. They provide your feet with a warm surface temperature of up to 45 degrees Celcius. These insoles are perfect for people who love skiing, ice skating and any other winter sports or activities. Don't let the cold winter months stop you from doing the things you love to do! Get these USB Electric Heated Fur Insoles right now!
Details:
Washable
Voltage: 5-6V
Heating Insole + USB Cable
Power Adapter Not Included
Thermal, Electrically Heated, Durable
Quantity: 1 Pair