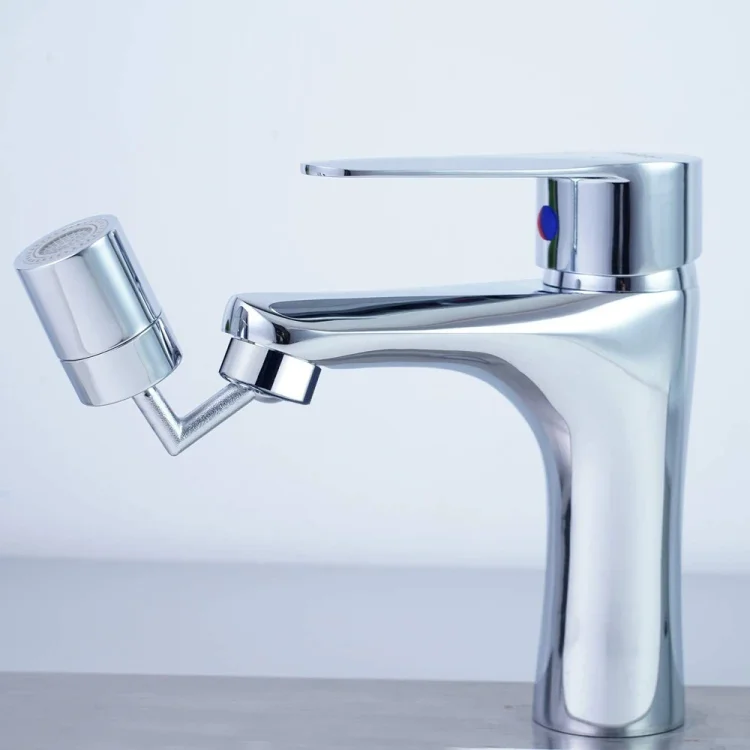 Description
Extend your kitchen, backyard, or any other tap with this 720° rotatable faucet having both shower and anti-splash modes. Now gargling, drinking water, and using the faucet for washing the basin itself is super easier.
What you will get:
Made of Copper: The state-of-the-art splash filter faucet is made of sturdy copper with an ABS body for extra durability.
Universal Compatibility & Suitability: Can be your kitchen faucet aerator, or can be used with faucets inside hotels, restaurants, etc.
Four-layer Filtration: The four-layer filtration blocks all impurities from getting out.
Anti-drip: The double O-ring on the aerator doesn't let a single water drop fall.
Dual outlet mode: Foam Splash mode for hand wash, face washing; the pressurized Impulse Shower mode is suitable for quick cleaning.
720° Rotation: Complete all-side rotation of this aerator faucet allows you to gargle, drink water, or even wash the basin.