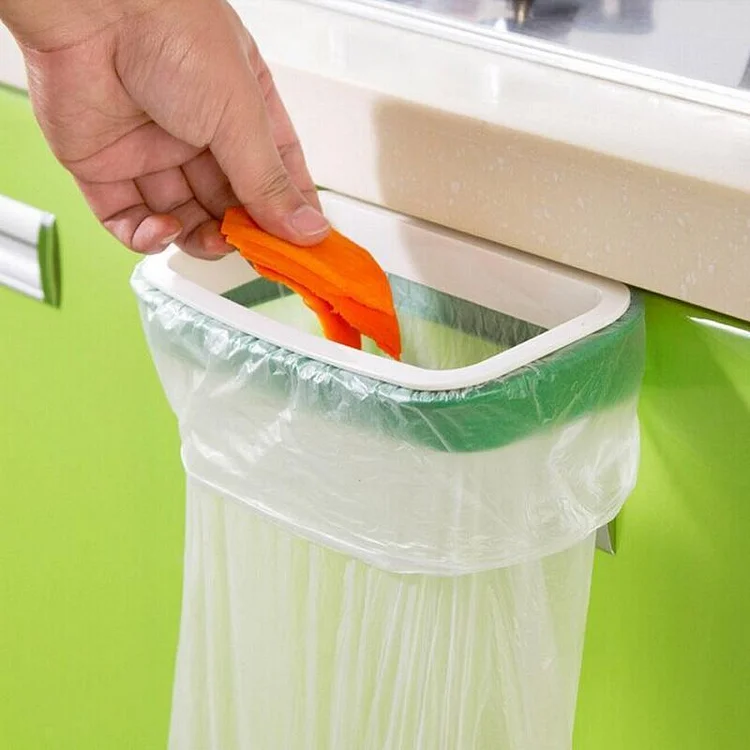 Features:
Dispose of small waste items with no stress
Easy, convenient, practical & functional
Hook on a door, cabinet, or drawers
Money-saver product
Reusable, plastic bags
Description
Hang this handy, Trash Rack Holder anywhere. It can be used in so many different places! Easily hooks on doors, cabinets and drawers. This trash bag holder is practical and functional and makes disposing of small waste items and food scraps easy and convenient.

It's the perfect space saver and helpful when it comes to keeping the area clean and tidy!

GREAT for use in the kitchen, laundry room, utility room, pantry or bathroom.

These money saving, trash bag holders are designed to maximize the usefulness of those FREE plastic grocery bags that every customer's groceries and other purchases are packed into at the grocery store or supermarket. It's the ideal way to recycle and reuse your plastic bags!

The unique design enables quick and easy installation of those free plastic bags. Simply slip the handles of the plastic bag into the slots and it's ready to go!