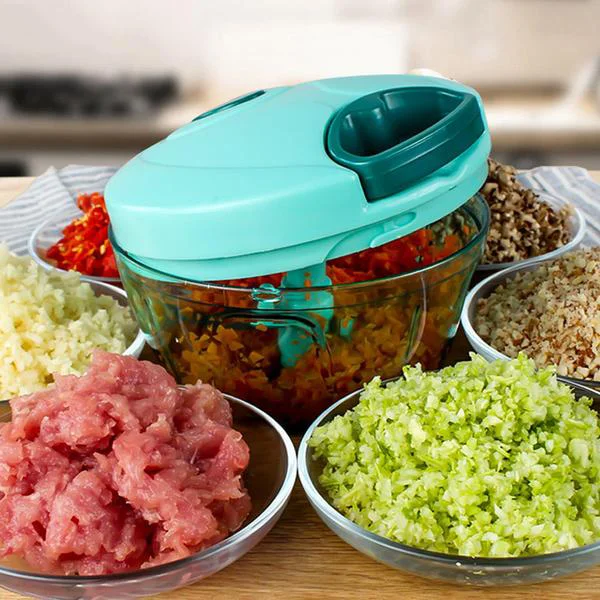 Features:
Works on pulling the cord – no battery needed
Perfect for slicing vegetables, chopping nuts, meats, herbs, etc
Made from BPA-free plastic
3 Stainless steel blades
Anti-skid base
Capacity: 330ml
Description
Now it's easy to make all kinds of sauces, dips, dressings and more, right in the convenience of your own kitchen! Simply fill the The Quick Chopper with veggies, meat, nuts, fruit or just about any ingredient of your choice and pull the ring! Within minutes you'll have a delicious addition to your next meal. This versatile tool is ideal for chopping, preparing, blending and pureeing ingredients. With the The Quick Chopper you can make sauces, smoothies, bread crumbs, dips, salads and even ice-cream quickly and easily!
Features:
Powerful & Versatile: Perfect for slicing vegetables for salads, chopping nuts, herbs, pesto, hummus, salsa, guacamole, boneless meat and so much more!
No Batteries or Power Needed: Chopping by hand isn't difficult, as the razor-sharp, stainless-steel blades do all the work for you.
Compact & Safe to Use: Great for small kitchens, RVs, travel and camping. Made from BPA-free plastic.
3 Blade Design: Features sharp, stainless steel blades for fast chopping, comfort-soft grip lid, anti-skid base, easy pull cord and large handle for easy leverage.
Capacity: 330ml