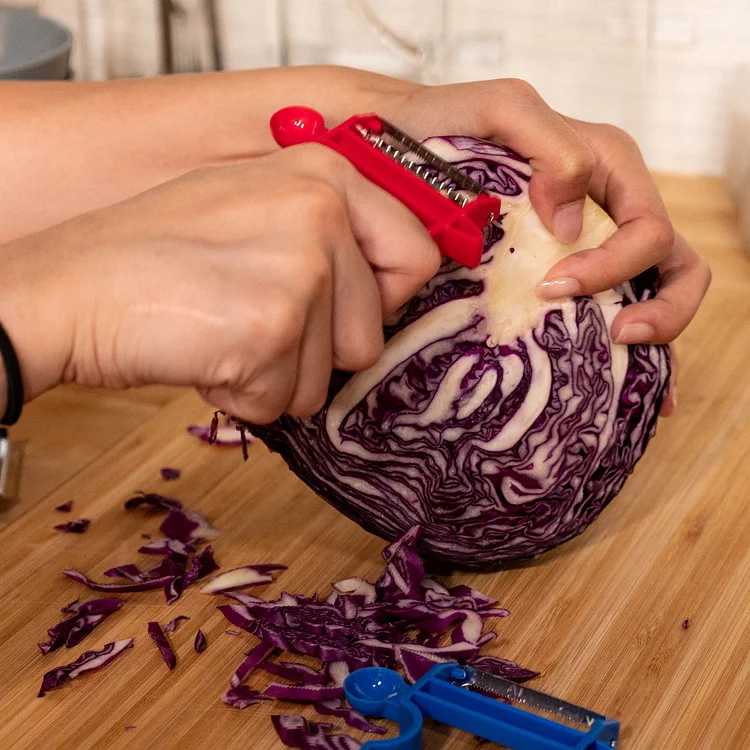 TheOriginal Magic Slicer Triofeatures a double-edged, serrated blade which grips and cuts in two directions. This gripping effect makes the peeler very easy to use and it requires almost no pressure, making it of particular advantage to people with arthritis.
TheOriginal Magic Slicer Triohandle is easy to grasp and hold. It's flexible, yet very strong and dishwasher safe.
The 'U�shaped handle allows a comfortable, wide grip and it's suitable for left andright handedpeople.
Dual stainless steel blades stay ultra sharp and swivel for smooth, effortless peeling.
Peels any fruit or vegetable and even slices small blocks of cheese
Beneficial to people with Arthritis
The Original Magic Slicer Trio is easier to hold than a traditional slicer and it's dishwasher safe.
The material is resistant to any deformities or breakage.
New flat guide for easier slicing
Blade size- 50mm