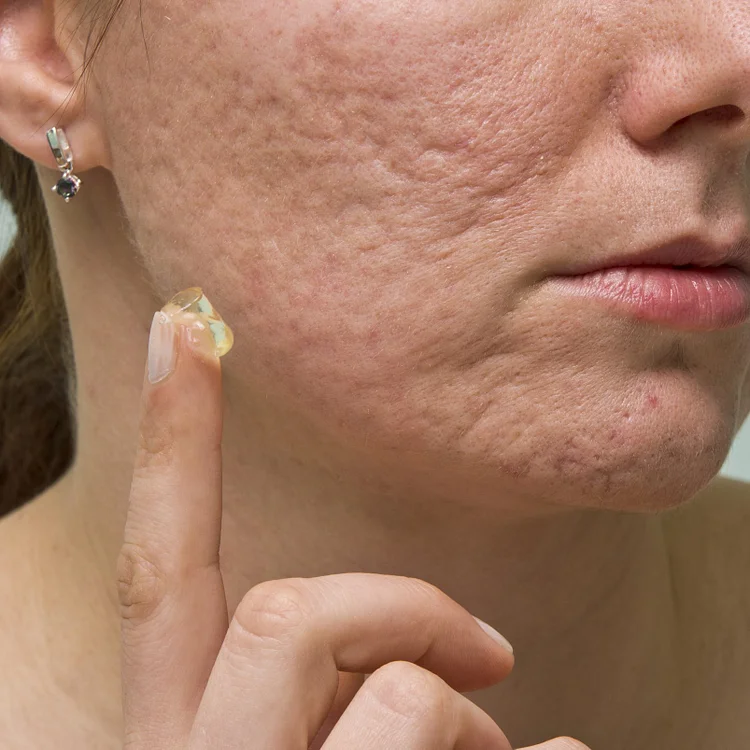 Features:
Scar-removing and anti-inflammatory
Balances the skin color
Anti-wrinkle
Suitable for acne pits, pimple scars, burns, cuts, operation marks, etc
Dermatology and allergy-tested
Made of natural ingredients
Description
This authentic, TCM Acne Scar Cream is an effective acne treatment, specifically formulated using the highest-quality ingredients of TCM (Traditional Chinese Medicine) allowed! Use it to fight pimples, zits and blemishes and prevent future breakouts.
Visibly reduces all types of acne blemishes. The TCM Acne Scar Cream works deep down to eliminate or reduce the appearance of scars, leaving you with clear, smooth skin. Works great on the face and body!
Effectively helps remove: burns, scars and dark spots. Massage gently into skin, once or twice daily.
Main Ingredients: Centella Asiatica, Glycerin, Allantoin, Low Molecular Weight Heparin, Carbomer, Ginseng, White Tea, Rhodiola
Penetrates the cortex easily and softens scar tissue. Promotes natural healing and renewal of affected skin.
This cream has an anti-inflammatory ingredient that eliminates bacteria. It also nourishes and beautifies the skin, making it smooth and soft in texture.
Blends immediately! After applying the cream to the skin, the unique texture is absorbed quickly. Never greasy!