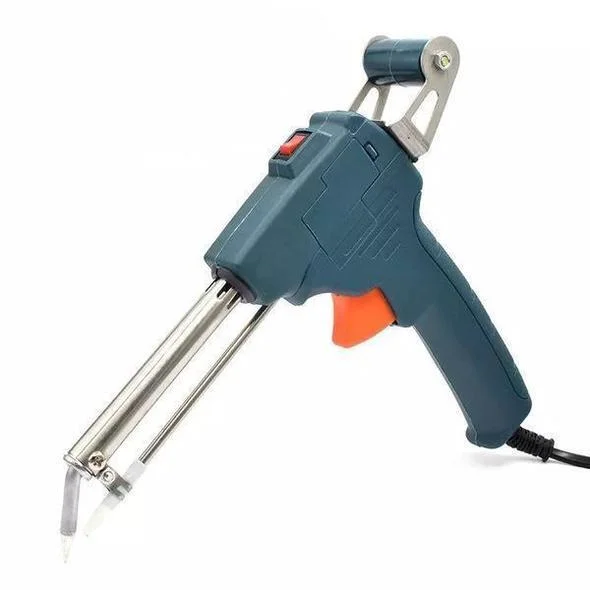 Looking for a powerful tool to help you weld the game? Easy to complete electrical applications, wires, circuit boards, metal and other tasks! This automatic welding gun is your perfect solution!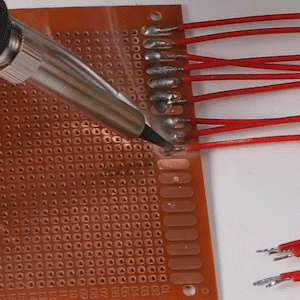 This electronic control device contains powerful mechanical accessories and trigger switches for easy one-handed use. Made of the highest quality material, with sufficient cable length, you can ensure that the torch will show the best performance even in the case of large-scale work.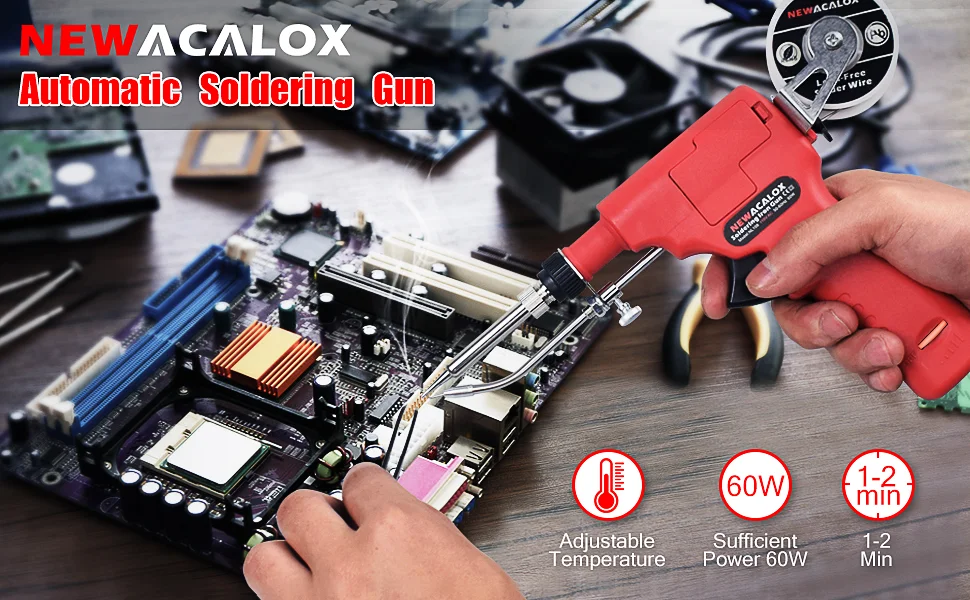 It is easier to make a torch for precision welding tasks Quality design, long service life Easy to use configuration.
Features:
High Temperature Adjustment
The welding temperature can be from 260°C-480°C (500F-923F). Use the temperature knob to turn it on, and you can change the temperature at the same time to adjust to the appropriate temperature to meet your various needs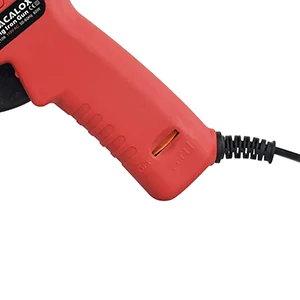 PTC Ceramic Heating Core
The welding iron heats up very quickly. Using advanced internal heating ceramic technology, the welding gun can be heated within 1-2 minutes, which has good performance under different welding requirements. Moreover, it has a long life, can be replaced, and easily assembled and dismantled.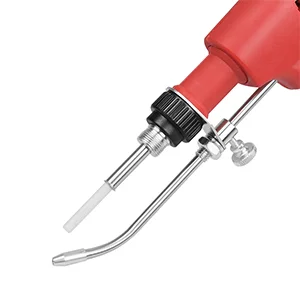 Desoldering pump
Material: ABS plastic + aluminum alloy.Desoldering Pumps inside Spring use pull out design, make solder sucker suction strong,easy to operate and clean, which can remove solder from a printed circuit board effectively.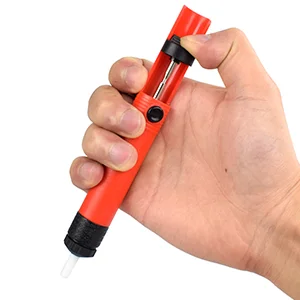 SPECIFICATIONS:
Power: 60 W.

Warm-up time: 1-2 minute

Temp Range: 260°C - 520°C(500F - 968F)

Quantity: 1 PC.
Size: 20 x 15 x 4 cm.
Material: ABS, Staunless steel.
Color: DARK-GREEN,YELLOW.

Voltage: US plug 110V, 50HZ

Heating Core Material:PTC Imported Ceramic Heating Core

Tips model: 900M series
Our automatic soldering guns are more complete. When welding, there is no need to look for or purchase other related parts, which is convenient for you to use.
PACKAGE INCLUDE:
1 x Super Feel Solder Gun.
1 x Solder wire (diameter: 0.88mm).