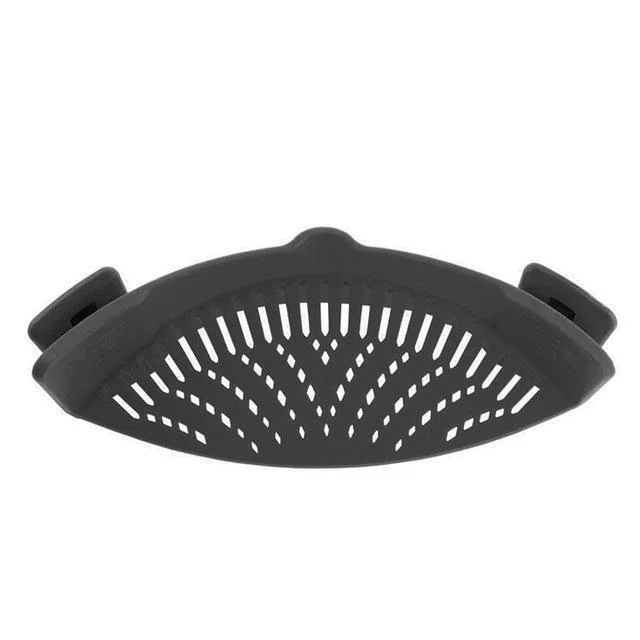 Features:
Hands-free, flexible & high-quality
Fits on all pots, pans & bowls
Material: High-quality silicone
Durable, Heat-resistant, BPA free
Size: Small & compact
Dishwasher safe
Colors: green, red, black & purple
Description
One of the most common complaints about clip-on strainers is that they aren't flexible enough to fit on different sized pots, pans and bowls, but with our high-quality Strainer Clip Anti-Spill Colander, that problem has been eliminated altogether! This ingenious, clip-on colander is flexible enough to provide a universal fit on all pots, pans and bowls!
Its hands-free, heat resistant, silicone design completely eliminates the risk of burns that can occur when handling bulky, conventional strainers.
FEATURES:
Flexible design to provide a universal fit on all pots, pans and bowls
Small and compact- Only one-quarter the size of a traditional strainer, it's perfect for kitchens with limited storage space.
Clip-on design means hands free straining! Now, you can use both hands to grip and stabilize the pot.
BPA Free Silicone is Dishwasher Safe
Snaps on neatly and easily with two strong grip clips
Durable strainer will last for years!
Strain pasta, vegetables, even heavy potatoes and more!
Colander available in
Purple, Green, Red and Black