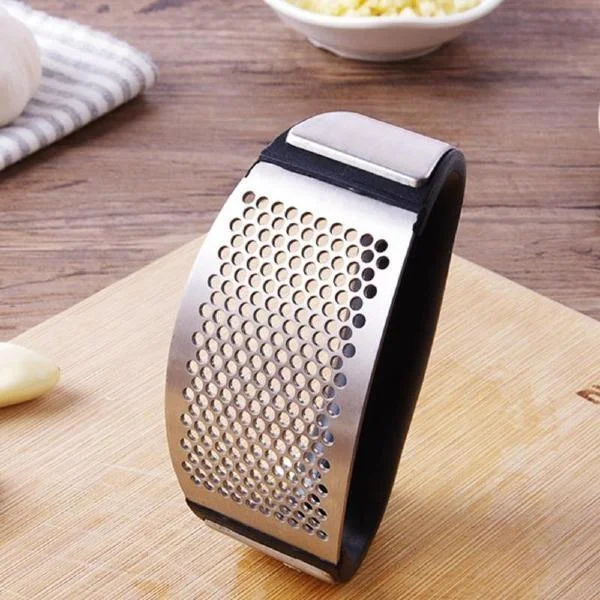 Spending so much time mincing garlic for cooking? That only makes your food prep time longer...not to mention that it leaves you with garlic-smelling hands!
Well, there's actually a way to hasten your garlic prepping time and save your hands from its pungent smell at the same time. And for this, you'll need the help of the ChefPresser Ultimate Garlic Mincer.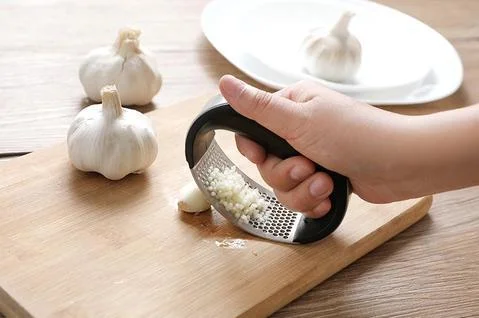 MINCE GARLIC IN JUST SECONDS!!!
It effectively minces garlic super fast and easy, even with weak or small hands.
Makes for an incredibly flavorful dish! Mincing garlic further releases its flavor and aroma, thereby resulting in more delectable dishes every time.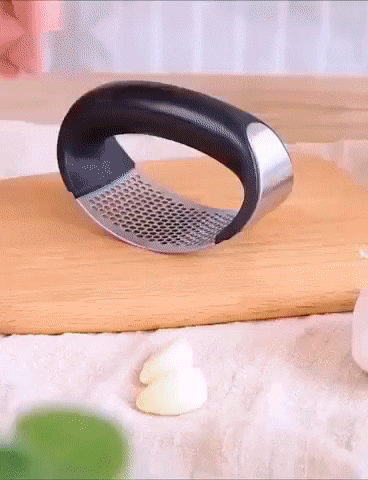 MULTIFUNCTIONAL AND WORKS BETTER THAN TYPICAL PRESSES!
It's a garlic presser, chopper, mincer, grater, AND cutter in one awesome kitchen item!
Ergonomic handle gives you better leverage for faster, more comfortable usage.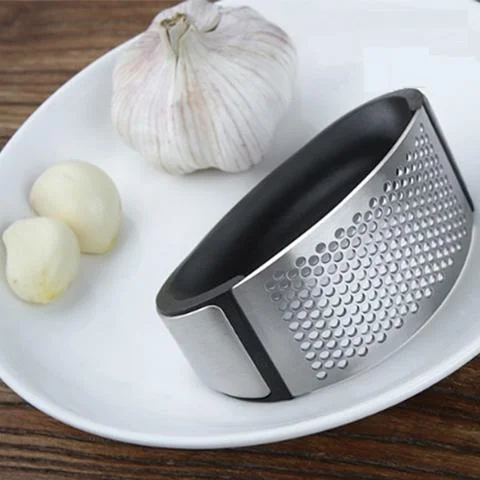 SAFER, FASTER, EASIER
This handheld tool is as easy as 1-2-PRESS... you don't even have to touch the spice!
No knife, blades or spice scissors necessary! Yup, no more bloody accident just from cutting mere garlic.
PLUS it saves you so much time while cooking!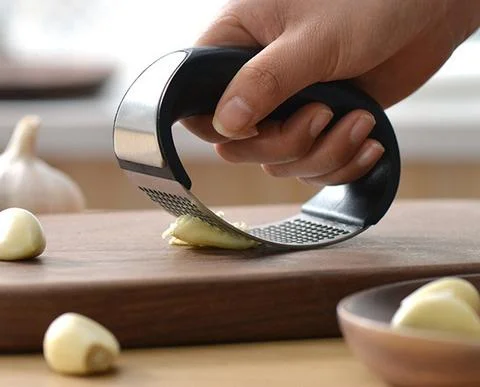 NO MORE GARLIC-SMELLING HANDS!
You won't be touching what you're mincing so your hands are totally safe from any after-smell of the pungent spice.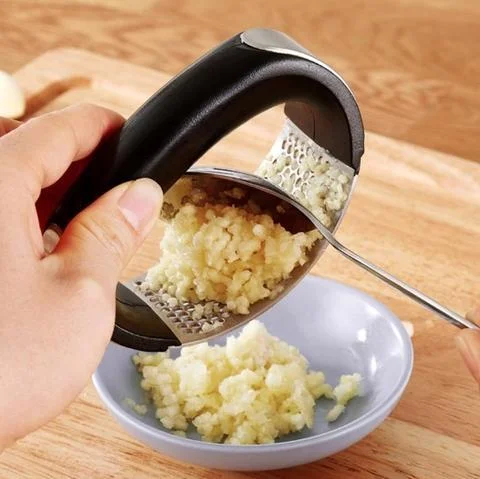 MESS-FREE PROCESS
The minced garlic will automatically go through the perforations and then you can easily spoon it to add to the food you're cooking.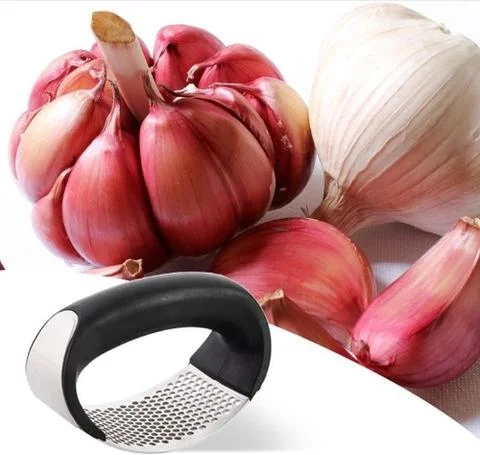 WORKS FOR GINGER AND ONIONS, TOO.
And yes, you can even use it for grating cheese!
USER-FRIENDLY, EASY TO WASH, AND DISHWASHER-SAFE
COMPACT, LIGHTWEIGHT, AND PORTABLE
It won't take up too much space in your storage when not in use. Plus, you can readily bring it with you for outdoor cooking.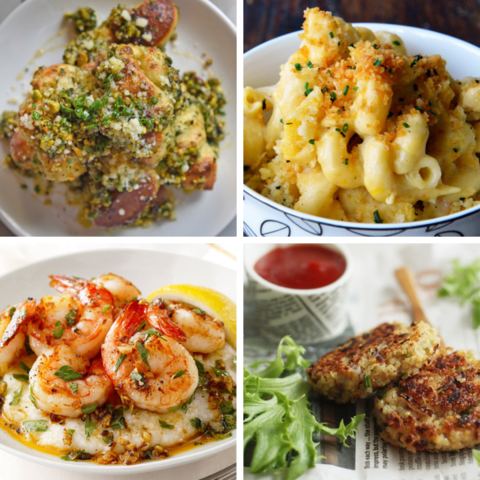 This ChefPresser Ultimate Garlic Mincer is perfect for home cooks as well as aspiring chefs. Who wouldn't want to get those spices over and done with? Slice, crush, mince, or grate your way now to food prepping fast, safe, and easy. Change the way you prep garlic NOW!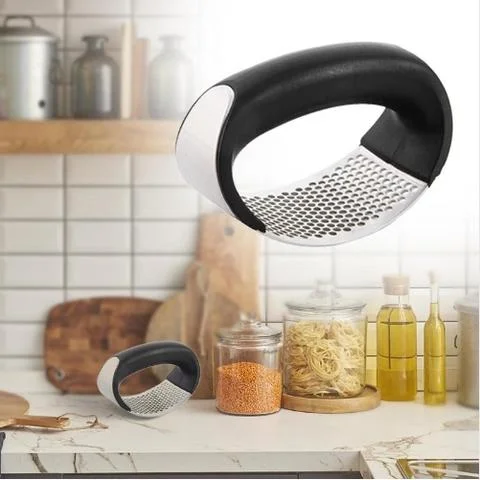 ---
PRODUCT SPECIFICATION
Material/s: 403 Stainless Steel
Size: Approx. 6.7cm x 10.5cm x 5cm
Weight: 68g
Colors: Silvery/ Black