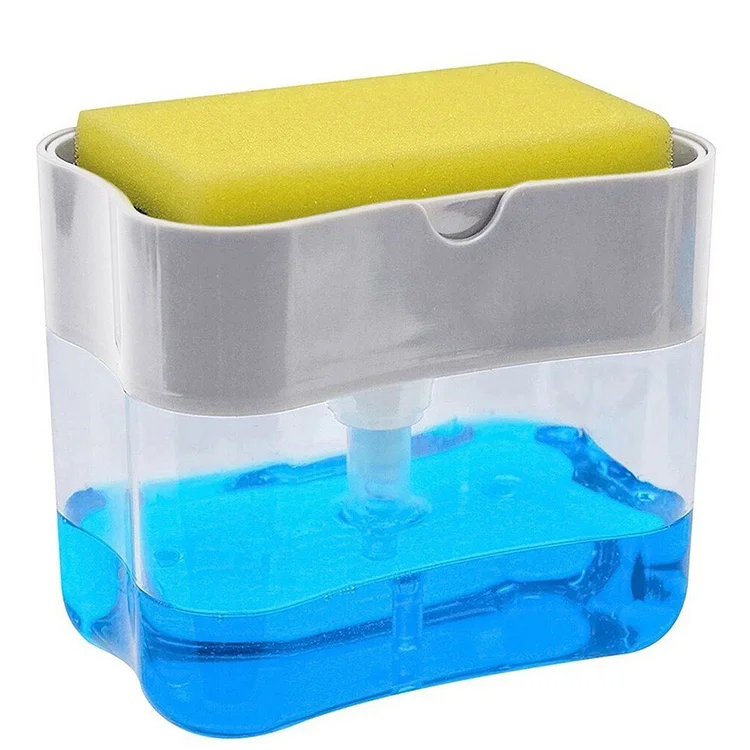 Features:
2-in-1 dishwashing soap dispenser with sponge caddy
ABS plastic construction
One hand dish cleaning process
Avoid soap spills and wastage
Large capacity
Available in White & Grey
Description
Enjoy a one-hand soap dispensing operation in your kitchen with this Dishwashing Dispenser. Manufactured with unbreakable ABS plastic, you can now clean your dishes without using both hands to pour the soap on the sponge. The dispenser provides an accurate amount of soap upon a simple press to speed up the process.
What you'll get:
2-in-1 dish soap dispenser with sponge caddy: Double up your dishwashing pace by pressing the sponge on the dispenser and getting an accurate amount of soap for use.
No spills or waste: Get rid of messy spills and dripping now. No soap is wasted as well.
Large capacity: You won't have to refill the soap dispenser any time soon. With a large capacity, it can work for a whole month.
Available colors: White, Grey
Dimensions: 5.1 x 4.1 inches (L x H)