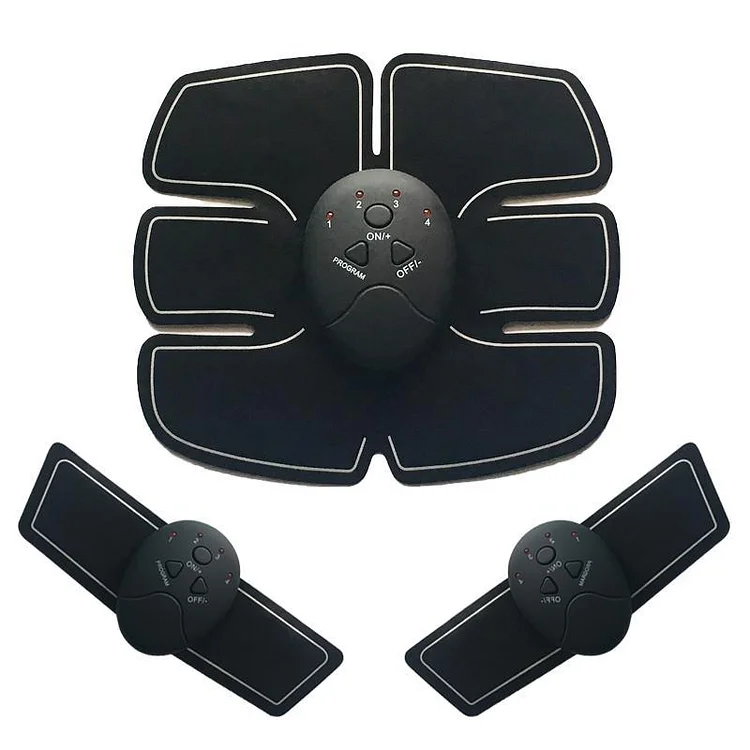 This product is a physical workout device for enhancing your muscles. Without even lifting a finger, achieve the body of your dreams.Depending on the area of your body you want to target. The soft PU pad is comfortable and neatly fits the contours of your skin, while the electrodes utilizing silk printing and the conductive gel sheets distribute the pulses effective. Generally, muscles act in response to signals from the brain. Electrical Muscle Stimulation is a technology that uses electrical signals to directly stimulate and exercise the muscles.
High-tech unit with a wireless and 360degree controller without obstacle.
High sensitivity intelligent chip to ensure sensitive and reliable wireless receiving.
Easy operation and convenient using method.
Replaceable large gel pad which massage larger area.
Package included:
​1 x (one host+one big patch).
2 x (one host+one small patch).
1 x english user manual.