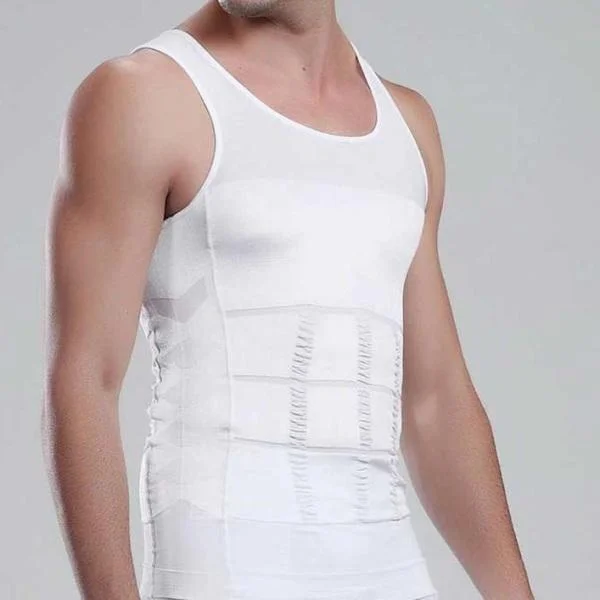 Instantly Reduce the Appearance of Chest & Belly Fat!
The Slimming Body Shaper Under Shirt provides men with a convenient, practical remedy for slimming down the appearance of excess body fat, including visible signs of gynecomastia or "man boobs". These undershirts are made from a high-quality Nylon and Spandex weave for the best wearing experience possible. The undershirt feels tight, yet super soft and breathable, even for all-day wearing. While wearing these compression shirts, the chest and mid-section are flattened to reveal a slim and toned look. Excess body fat is hidden immediately. 
FEATURES:
Instant chest and mid-section fat slimming.
Does not lose its elasticity.
Hides underneath all clothing.
Improves posture and back support.
Comfortable for all-day wear.
Designed for Gynecomastia.
Highest quality materials used.
Get your self-esteem back!
SPECIFICATIONS:
Material: Nylon & 

Spandex

 
PACKAGE INCLUDES:
1 x Slimming Body Shaper Under Shirt