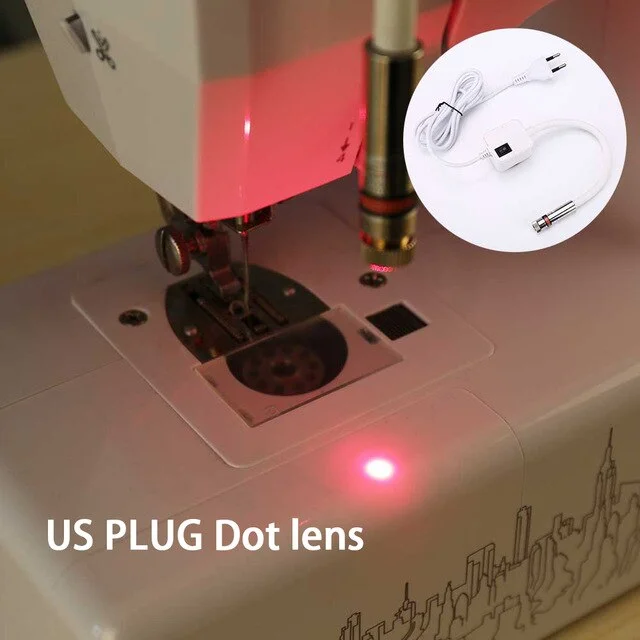 Features:
-Rechargeable Laser System is perfect for sewing, quilting, embroidery, and crafting projects with its repositionable neck.
-Find your exact starting point, create straight lines without a guide, or center your designs with the help of this laser;
-It can be used for a variety of projects.
-The red laser is excellent for light-colored fabrics.
-It provides a precise sewing guide without marking on your material.
-It is the least expensive option, perfect for your first laser experience.
-Included are the easily interchangeable dot, line, and crosshair lenses.
-Bending the hose, the direction can be adjusted 360 degrees, and the light can be flexibly controlled to the place where it is needed.
Powerful magnet, built-in anti-skid ring, can be adsorbed on iron materials, strong adsorption force, stable and safe.
Specification:
Product: Garment cutting positioning lamp
Spot shape: cross, line, dot
Die power: 100mW (milliwatts)
Dimensions (length * width * height): 175*60*40 (mm)
Packing:1*Red laser