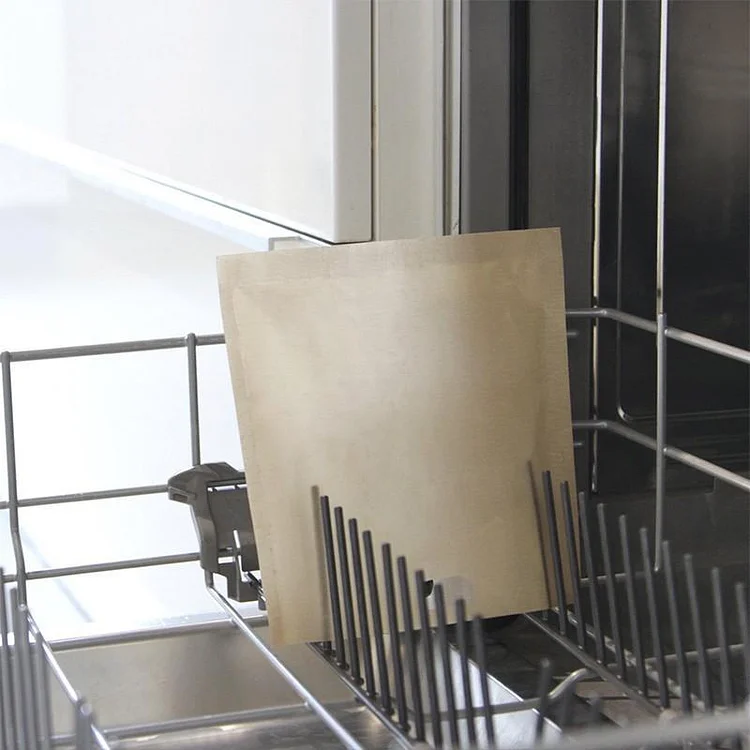 Features:
Helps to cook sandwiches quickly & efficiently
Reusable, mess-free & handy
Comes in a set of 2
Heat-resistant & Dishwasher safe
Multipurpose toaster bags
Material: Teflon & fiberglass cloth
Description
Reusable Toaster Bags- Set of 2 Bags!
Have you tried these Reusable Non-Stick Toaster Bags? These AMAZING reusable bags are perfect for cooking grilled sandwiches quickly and efficiently-and the best part? You can use your regular toaster! There's no need to worry about making a mess either, because your toaster stays clean! Now you won't have to clean each time you cook grilled cheese sandwiches.
Each Reusable Non-Stick Toaster Bag makes perfect snacks and other toasted sandwiches, without all the mess! Use them in most toaster ovens and regular toasters. You can also use these convenient toaster bags to reheat chicken nuggets, fries, pizza and so much more.
Make perfect toasted sandwiches WITHOUT the mess

Easy to use and clean, quick and reusable

Great for work & perfect for college students in need of a healthy and quick snack

Multipurpose- can be used in toaster, oven, grill or microwave
No mess cooking, Non-Stick, Heat Resistant, Dishwasher Safe