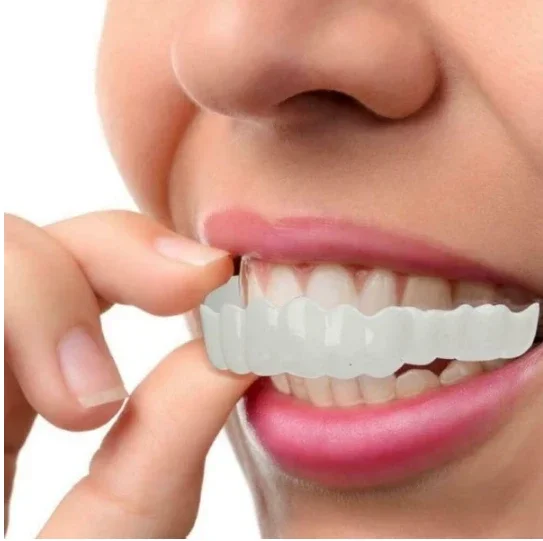 specification:
Material: Silicone
color: White
Size: One size
Package includes: 1 x high-quality occlusal denture set (upper and lower)
Would you like to have a beautiful, captivating smile? Of course, you do, everybody wants that! Ugly teeth can cause an extreme decrease in self-confidence and self-esteem because you can't smile in public like everyone else and feel bad about yourself, but implants or braces cost a ton of money. But don't worry! Premium Snap-On Dentures Kit can easily solve your problems! It's a new product invented by dentists to boost your confidence and improve your appearance immediately! It's very easy to wear and is indistinguishable from natural teeth.
Features:
You can smile freely when you wear it, drink, eat and smoke.
One size fits all for everyone.
No difference from natural teeth.
Increase your confidence immediately.
Easy to wear.
Bring you a charming and natural smile.
Made of natural soft materials.