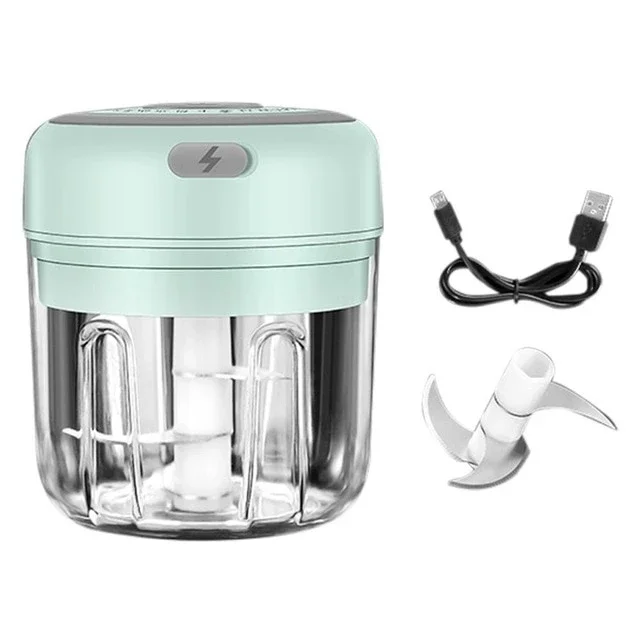 CHOPPING FOOD HAS NEVER BEEN EASIER
PERFECT FOR SPICES, SMOOTHIES, VEGETABLES, AND MEAT
Why waste your time and energy using knives and utensils, or loud and expensive blenders, to chop your food, when you can chop it all in a few seconds with the Premium Food Chopper. Say goodbye to tired hands, wasted time, and wasted money! The sharp blades of our portable, rechargeable, and affordable Premium Food Chopper cut a variety of food, including fruits, vegetables, spices, ice cubes, and even meat, with the simple push of a button!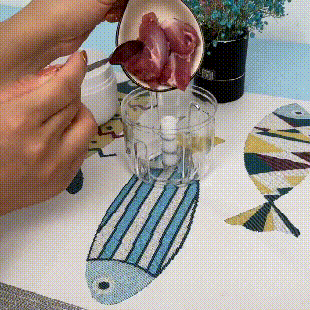 PORTABLE SIZE MAKES IT PERFECT FOR THE GYM, CAMPING, TRAVELING, AND MORE!
Unlike normal heavy blenders, or time-wasting knives, you can carry the Premium Food Chopper with you anywhere, at anytime. Whether you need to take it to the gym for a smoothie, or for outdoor adventures like camping, or to your work office, and your travel trips, or make baby food supplements, or around the kitchen to chop up multiple different meats, spices, and vegetables, the Premium Food Chopper will be with you! Its compact size, (4 inches tall, 3.5 inches wide) allows you to carry the chopper with you in a bag or even in hand, so you can use it at anytime for your own convenience!
POWERFUL BLADES
The powerful blades of the Premium Food Chopper are made from high quality stainless steel, to provide strong and efficient chopping. In only a matter of seconds, the blades can cut through and chop your fruits into smoothies, and spices into pieces. Instead of wasting your time chopping garlic, tomatoes, carrots, onions, or any other vegetables, fruits, and meat yourself, let the Premium Food Chopper chop it for you in a matter of seconds with its powerful and durable blades!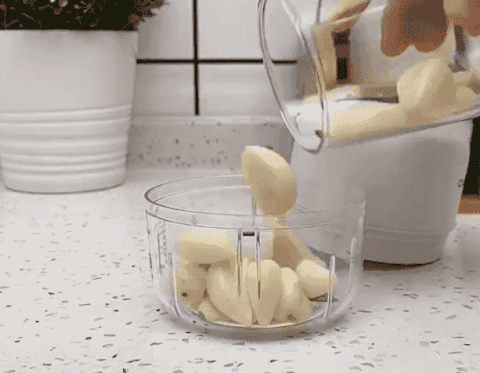 LONG RECHARGEABLE BATTERY LIFE
You don't even have to plug in the Premium Food Chopper to use it. The chopper comes with a USB charging wire, allowing you to charge the chopper. A complete 3 hour charge allows the Premium Food Chopper to run up to a month of average use, before having to recharge it! 
EASY TO USE AND CLEAN
With just the press of one button, the Premium Food Chopper can cut and crush your foods within seconds! Its that easy! Not only does it take seconds to chop, but it also only takes seconds to clean. The premium waterproof build of the chopper allows you to wash it with water, and use it again. It's just that easy!
Package Includes:
1x Premium Food Chopper
1x USB Charging Cable