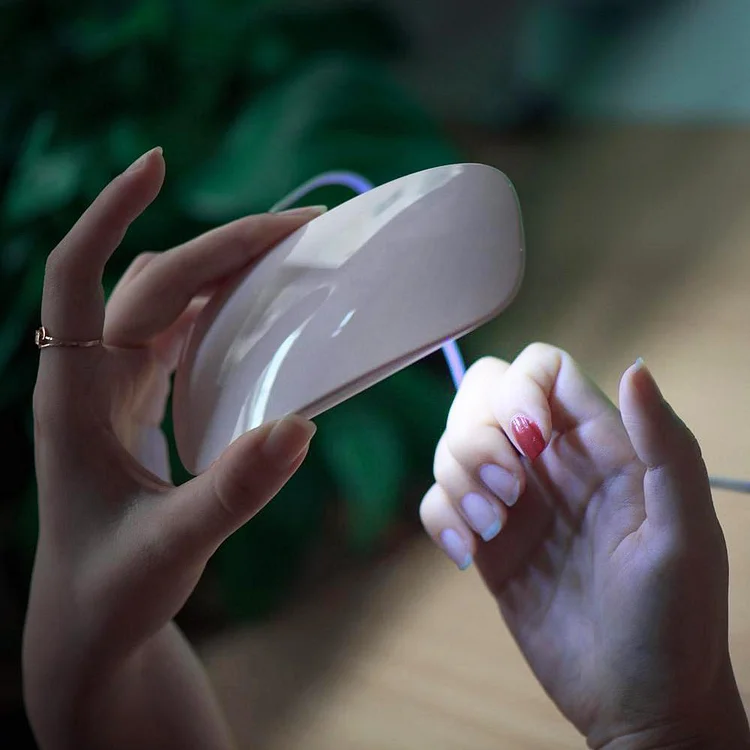 Features:
Made with super quality plastic
Works with LED lights
Dries nail within 60 seconds
Stand + legs for convenience
Works with USB power
Offers 50,000 hrs. life
Description
This mini Portable LED Nail Dryer works great on Gel and Regular nail polish. It's fast, comfortable and easy to use! Simply press the button and the nail dryer will work for 60 seconds. Nail dryer uses low wattage but dries quickly, shortening your curing time by up to 30% and it won't overheat like other mini dryers are prone to do! Take it with you wherever you go. It's pocket sized and comes with micro USB port and USB line, so you can plug it right in to your laptop. SO Convenient!

In comparison with similar products, the Portable LED Nail Dryer's light is closer to white light, which won't harm the eyes or skin. Sleek, fashionable and durable, this nail dryer has a lifespan of 50,000 hrs. It's ideal for personal use and makes an excellent gift for your girlfriends!