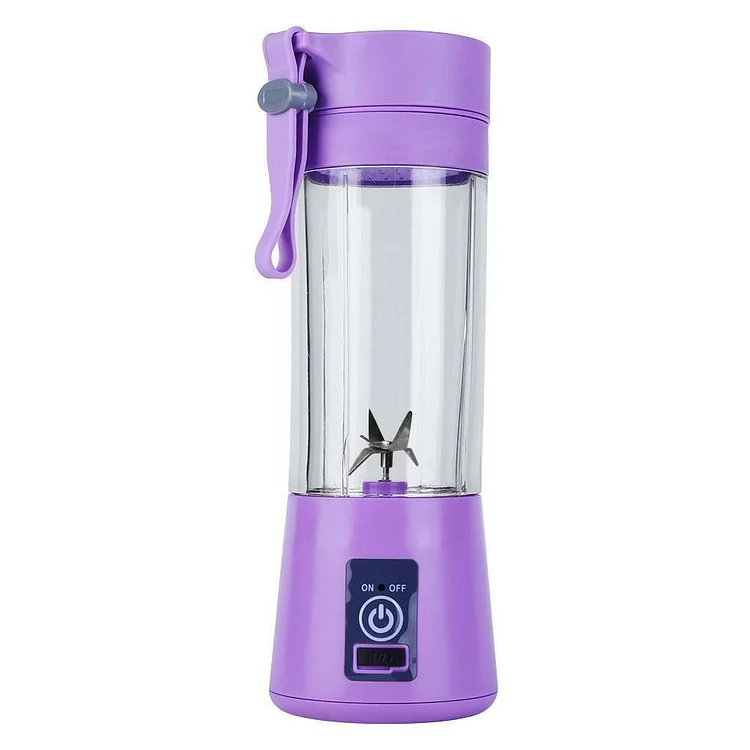 Features:
Super safe material
2-in-1, blender + bottle
Holds up to 80 ml of liquids
4 powerful blades for instant blending
Works with Car charger, Powerbanks, & USB
4 Vibrant colors; Blue, Green, Pink, & Purple
Prepare protein shakes on-the-go
Description
Everyone knows that life can be hectic on occasion. Sometimes it's even hard to find the time to grab something to eat or drink!

Now you can use our Portable Bottle Blender to make easy, delicious and fresh smoothies, shakes and juices while you're on the go. Then, when you're done, just drink it right out of the bottle! We can't think of anything more convenient (or healthy) than that! The bottle blender has four powerful blades, and can hold 380 ML of liquid. It's USB rechargeable, which means it's easy for you to power it up wherever you are! Make the Portable Bottle Blender your own personal portable blending tool, today!
Choose from 4 vibrant colors; Blue, Green, Pink, and Purple.

The Portable Bottle Blender makes the perfect gift for mommies, athletes, and workout enthusiasts!