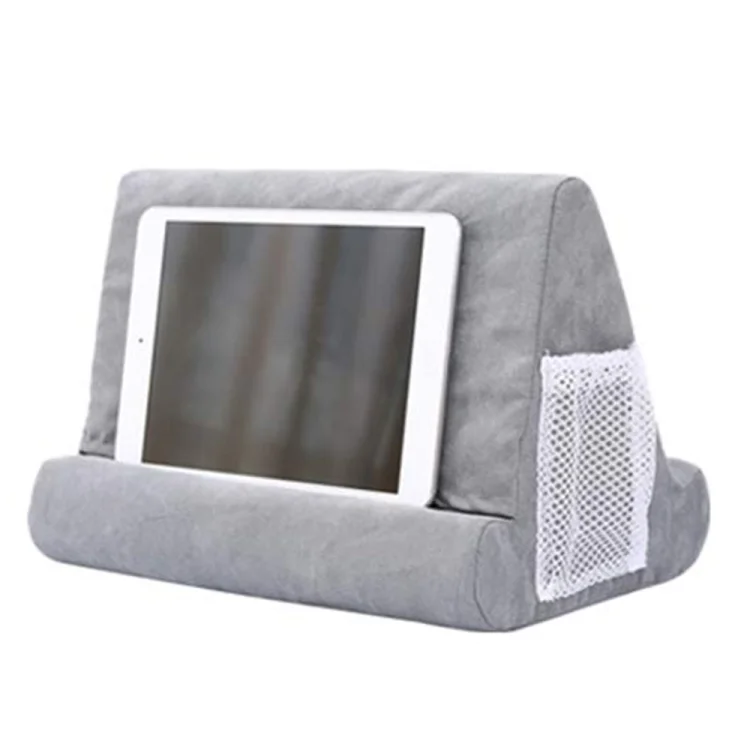 Features:
Made of cushioned foam
Lightweight & soft
Use at 3 different angles
Mesh pocket on one side
Handle on the other side
For tablets, phones, books & handheld games
Available in different colors
Description
Are you tired of holding your tablet or book while lying down or sitting? Or it falls as soon as you find a comfortable position? If yes, this pillow pad is the solution. Redefine your reading and movie watching habit with this comfortable and firm-grab tablet stand.
What you will get:
3 Angled view: If you take a side view of this tablet holder, you will see it's triangular, and that's for a reason. With 3 different inclined positions, each side gives you a different angled-view of the stuff you place on it.
Soft & lightweight: Unlike those heavy plastic tablet holders that can't be held onto our laps for hours, this soft pillow for iPad can be placed on the lap without getting tired.
Anti-fall: The sticky fabric prevents your tablet or phone from falling with a slight tilt or movement.