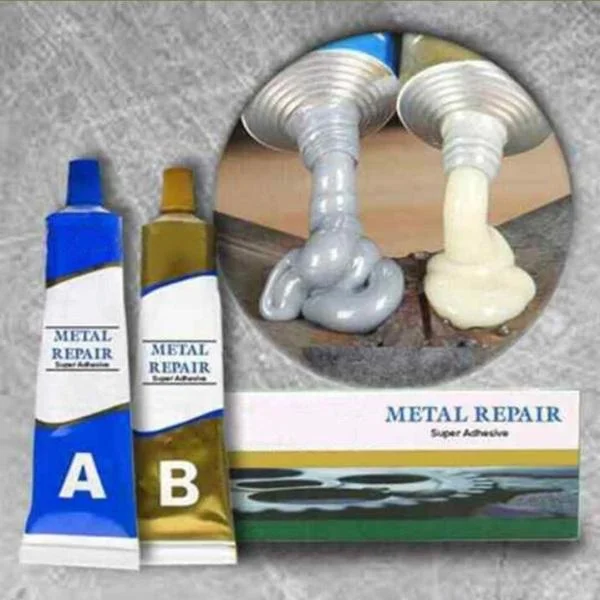 Easily Patch Up Busted Pipes, Leaky Pails, Corroded Steel!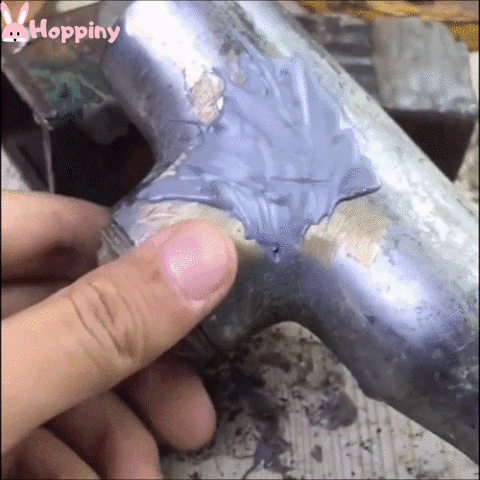 Quickly seal your chips and gaps and save a $200 professional fee by using our incredible Permanent Metal Repair Paste Set! Easily patch up busted pipes, leaky pails, corroded steel with this handy & easy-to-use solution. No torch welding is needed anymore. Simply mix together and apply on those pesky holes! It's an extremely tough mix that will breathe new life into your busted metallic surfaces! Must have for all your home, car & metal repair.
FEATURES:
Instant Metal Hole & Tear Repair!: As an alternative to torch welding, provide strong lasting repairs to a metal surface, hole & crack.
No More Torch Welding!
Permanent Bond Strength: Form a strong, stable, permanent bond that lasts for ages. It can be shaped, tapped, filed, sanded, and drilled depending on your needs.
Heat & Water Resistant: Withstand extreme temperature from -60°C to 150°C. When fully cured, it is as hard as iron and provides uniform bond line thickness.
Easy Mix & Apply: Just mix A & B paste, apply and let it dry! No more leaking or dripping glue. Bond to clean surface free of dirt and oil.
Extremely Tough Mix: Save you lots of money from expensive leakage repair!
Fix All Tank, Engine, Pipe: Mainly use for iron and steel casting, sand holes and pores, and filling of casting defects such as cracks. Repair your fuel tanks, plumbing, concrete breaks & more!
HOW TO USE:
Squeeze A & B paste in ratio 1:1 respectively.
Mix A & B paste until it turns gray.
Spread evenly on the crack surface & wait up to 24 hrs for bonding.
SPECIFICATIONS:
PACKAGE INCLUDE:
1 x Permanent Metal Repair Paste Set