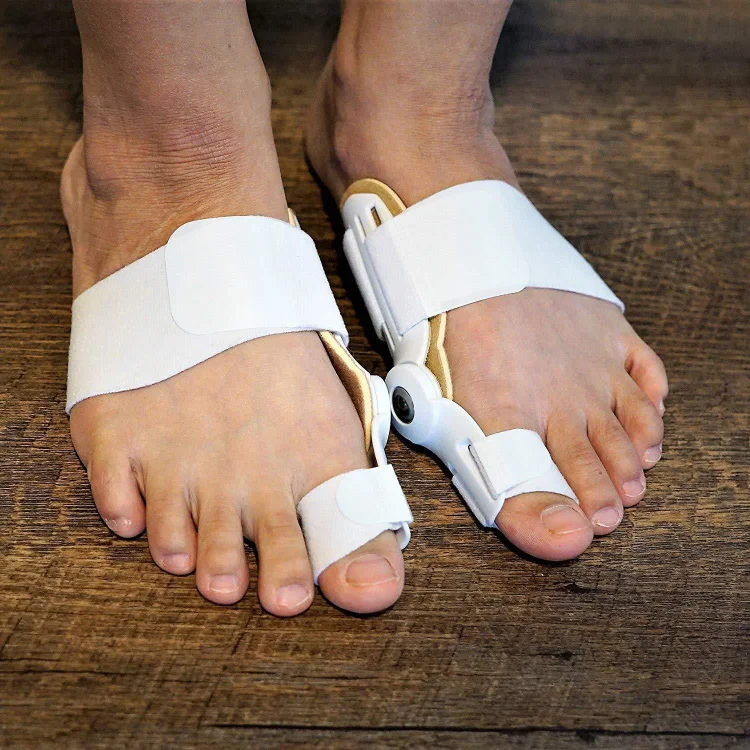 Features:
Comfortable & easy-to-wear
Reduces foot pain
Material: Plastic & leather
Adjustable Velcro straps tighten up securely
Available in pair
Can be worn with shoes even
Fits all foot sizes (both men & women)
Description
This orthopedic bunion corrector splint is a comfortable and easy-to-wear solution for people with big toe/bunion. Normally there are complex attachments for solving this issue that one cannot wear inside the shoes. This brace is soft with durable Velcro straps that can be adjusted according to the size of your foot and can be worn with shoes even. It reduces pain and straightens your unaligned bone structure of the feet.
Features:
Material: Plastic & leather
Easy to wear: Unlike other low-quality bunion braces, this can be worn easily by people with variable feet size. You just have to tighten the Velcro strips.
Comfortable and soft material: This orthopedic bunion corrector is made of plastic, and leather which is soft on the skin. It doesn't cause any irritation or redness. Makes your movement smooth and steady.
Adjustable Velcro straps: There are two Velcro straps; one for the toe and other for the bridge of the foot. They can be tightened and loosened according to your desire.
Secures tightly: It doesn't fall apart when you walk barefoot or while wearing shoes. The Velcro strips secure this splint tightly and comfortably around your feet.
3-point pressure system: Made with precise details, this bunion fixer exerts force from 3 points and helps to correct the hallux deformity within a less period of time. Aligns the big toe and makes your feet beautiful once again.
Surgery-free solution: This product will treat your deformity without undergoing an expensive surgery. Suitable for men and women of all foot sizes.
Available in: Pair
Wear it: In loose shoes at daytime and a bit tightly while sleeping