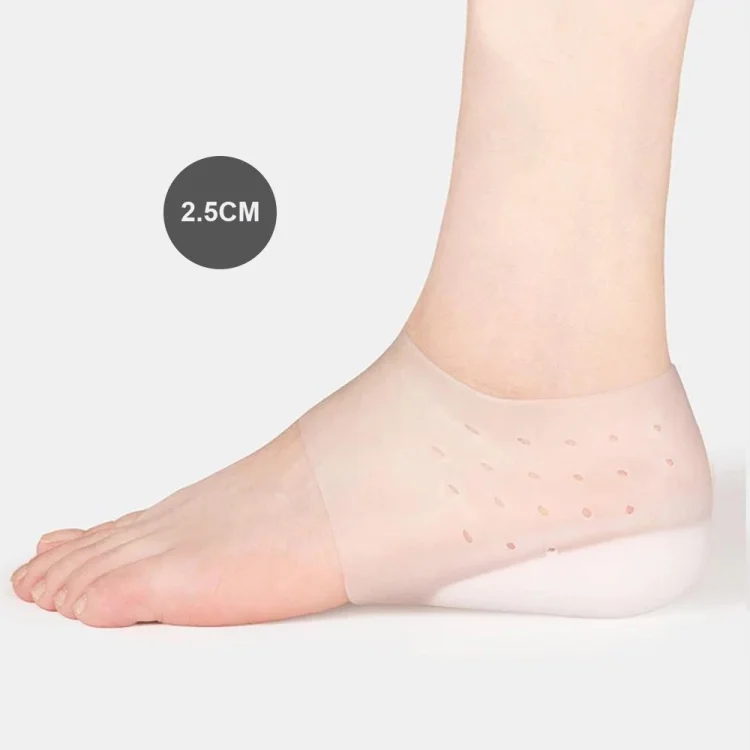 Features:
Made with the softest Silicone
Increases height without notice, invisibly
One slip-on size fits every one
Available in white color
Description
Is short height decreasing your confidence? Get confident with Height Increasing Insoles. They increase height up to 3.5 cm completely invisibly. Nobody would ever be able to notice if you are wearing an aid to look heightened. You can use them with any shoe, joggers, heels, pumps, and even open shoes. These are made with stretchy soft silicone material, so one size fits everyone easily yet never hurts your heels or footbridge in any way. Wear them for as long as you need without feeling tired. No more aching heels!
What you will get:
1 x pair of silicone height increasing heel pads: These are slip-on heel covers you can easily wear without tying anything around your foot.
Confidence with ease and convenience: No need to feel inferior because of your short height. Get good pictures of yours in a group of people and connect with them confidently now.
Easy to clean: You can clean them with simple tap water by rubbing gently with a sponge.
Wear under socks: These pads can easily be shielded by your socks so you can also use them with slippers too.