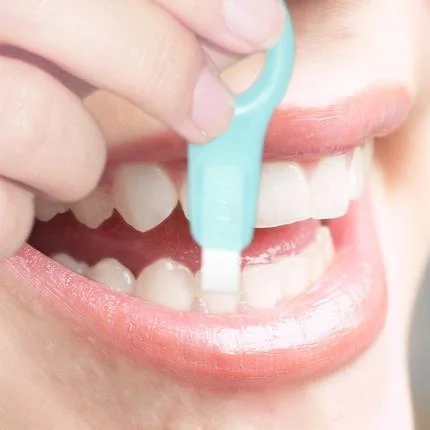 Features:
Contains 2 strips made of melamine
The strip is a nanotube with super absorption ability
Scrubs teeth much effectively than regular toothbrushes
Removes stains on the teeth
Effective for people with sensitive teeth as well
Ideal for smokers and coffee/tea drinkers
Bleach-free & Enamel-free strips
Package includes fixture & strips
Description
This Nano Teeth Whitening Kit is infused with the latest nanotechnology to clean teeth and give it reliable whitening. It is the most effective, non-peroxide, chemical-free teeth whitening kit for you. Nanotubes are smaller than the hair strand of a brush by one-thousandth time and can penetrate the dirt, tartar and stains on your teeth much effectively. Especially useful for people who drink coffee or smoke regularly.
Features:
Effectual scrubbing: The high-tech melamine sponge forms into thousands of nano capillaries which transform into a special, 3D structure with super absorption capacity once moistened. It scrubs off dental plaque and stubborn stains from the tooth surface.
Includes buffing agents: These agents eliminate the stains off the teeth and give them a nice luster.
Ideal for: Regular smokers and coffee/tea drinkers. Teeth of such people usually have tough stains that normal toothbrushes can't remove. This Nano Teeth Whitening Kit includes strips that can penetrate those stains. Also useful for juice and red wine stains.
Anti-bacterial: The strips are bleach-free and are 100% Enamel free.
Suitable for all types of teeth: Can be used by people with sensitive teeth as well as it doesn't contain any chemicals. 99.9% anti-bacterial.
Fast effect: Yields the whitening effect within a day, depending on the condition of the teeth.
Package include: 1x fixture, 2 Nano sponge strips
How to use:
Open the fixture and insert the sponge strip in it.
Fold the strip and close the fixture.
Wet the strip.
Start scrubbing the teeth from top to bottom (for upper teeth)
For lower teeth, move the sponge from bottom to top.