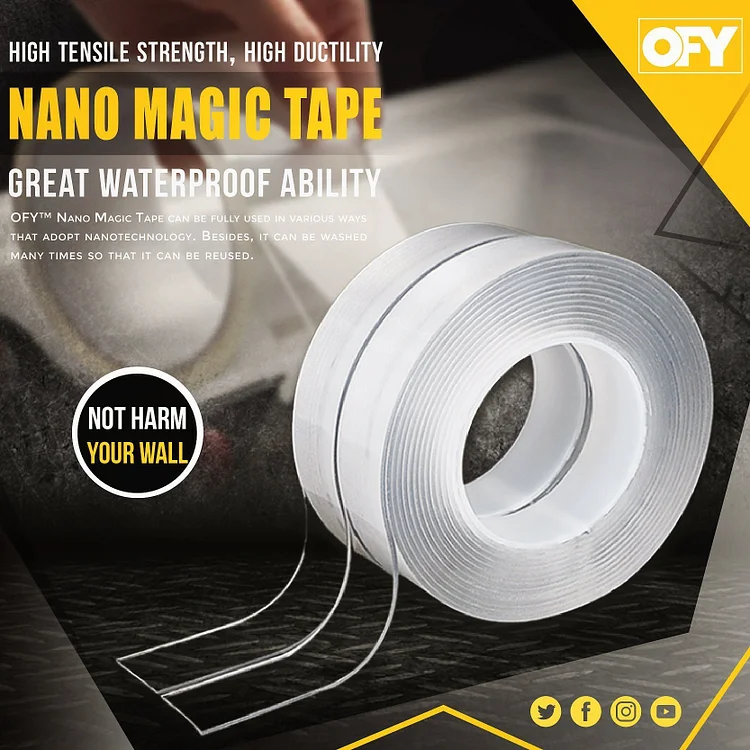 This Nano Magic Tapecan be usedwherever you want!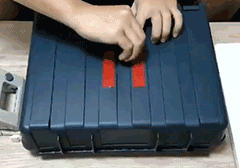 This may be theBESTtape you've used due to itsoutstandingadhesiveness& great waterproof ability!
Never make any holes in your wall!!
Nano Magic Tapecan be fully used invarious ways whichadoptnanotechnology. It ismore convenient than the traditional ways to attach thingson the wallandfloor. Besides, ThisNano Magic Tapecan be washed many times so that it can be reused.
You can

adjust the length

by cutting it down.
When you take off this tape on the wall, It will leave no residue.Do no harm to your wall!
The effect of this tapeDoes not be affected by the environment.
Applied for types of surface:

wooden, plastic, glass, marble, etc.

The magic tapecan bewashed and reusable.
High tensile strength, High ductility.

Can be used in your

bathroom,and Hot summer!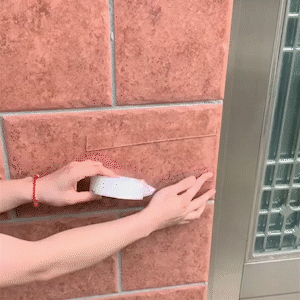 Specifications:
Package Include: