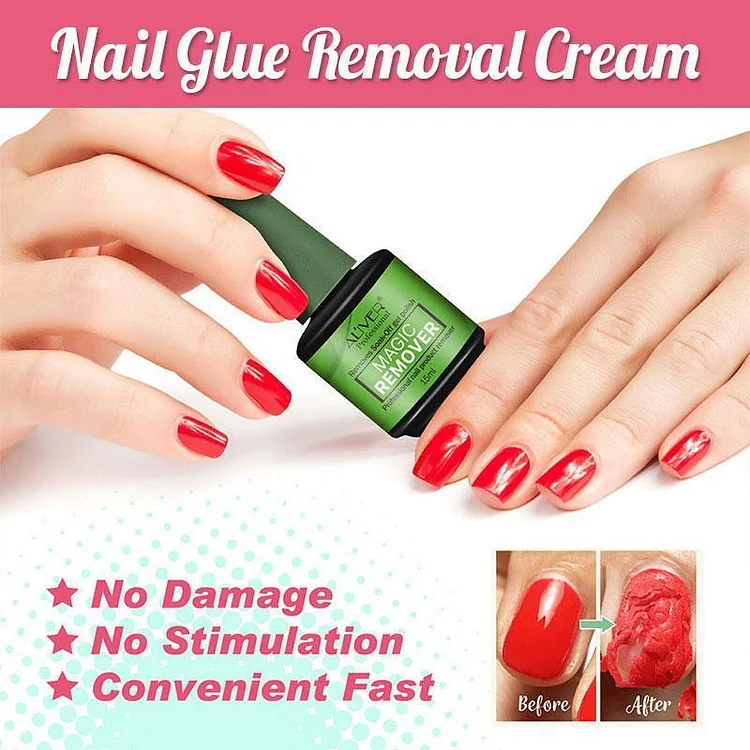 Features:
【Novel Remover】This is a revolutionary nail polish remover that makes it easy to remove in the nail removal process, and have a good effect.
【Non-irritating】This product made from natural ingredients, very light smell, can remove the nail polish easily and don't need to worry about removing nail gel Polish will damage your nail.
【Money&Time Saver】Just lightly smear, and wait for 3-5 minutes, the nail surface will automatically burst, and then remove it gently with a small steel pusher. There is no cumbersome removal process and no long waits, saving you time and money.
【Perfect Gift】Since it has an interesting and a simple removal process, perfect for Beginners or those who always change her nail style, leave a great impression and have lots of fun. Can be the perfect gift for yourself or your friends.
【Notes】Before remove the nail polish is recommended to first remove the seal with sand, so that it will burst automatically. If the sealing layer is not removed, it will not be automatically exploded and it will take longer to unload the nail. And it needs to be wiped with a paper towel.
Specifications:
Package Includes:
1*Nail Glue Removal Cream.