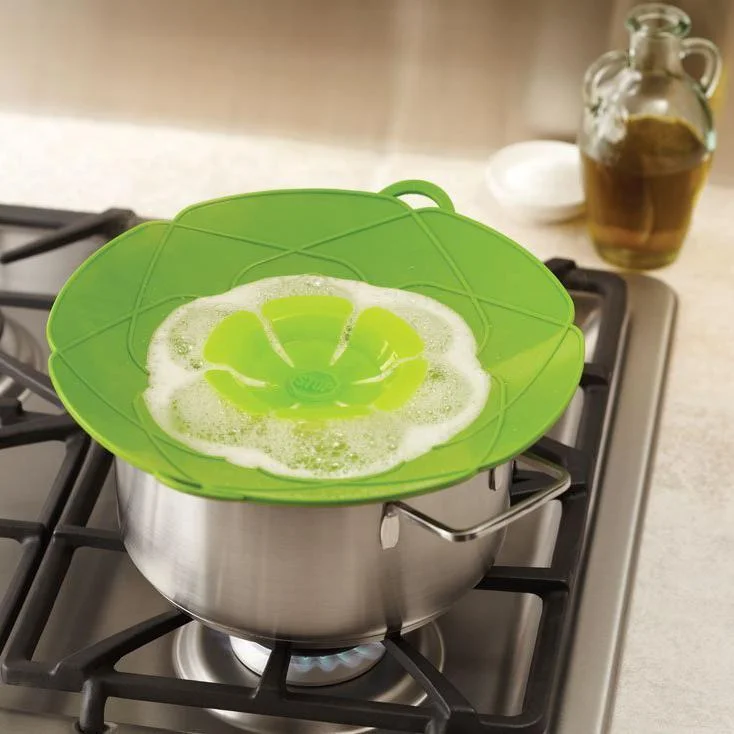 Features:
Prevents liquids and food to spill out on the stove
Heat-resistant, reusable & easy-to-use
Material: 100% BPA-free non-toxic silicone
Dishwasher & microwave safe
Colors: red & green
Doesn't retain the odor/flavor
Description
The Multi-Purpose Lid Cover and Spill Stopper is your first line of defense against messy stove top spills! Cover any pot or pan with this innovative spill stopper to prevent spills before they happen and keep your stove top squeaky clean. The spill stopper is ideal for cooking pasta, rice, potatoes, soups and other starchy liquids that tend to boil over easily and it can even be used to steam vegetables and other foods.
Features:
Made from 100% non-toxic BPA-free silicone
Heat-Resistant
Microwave safe
Reusable
Dishwasher safe
Material will not retain odors or flavors
Diameter: (Approximately): 12"
Non-stick, Easy to use
Available in Red and Green