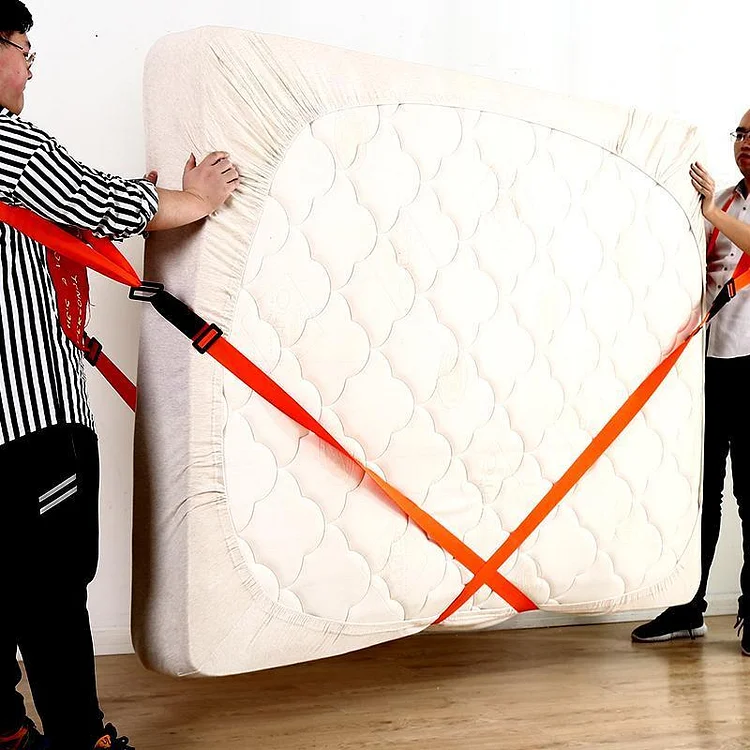 Features:
Furniture moving accessory everyone needs
No need to call extra people to lift furniture now
Supports weight up to 700 lbs (dressing, table, bed, washing machine, etc.)
Lifts up furniture without hurting your back
Prevents scratches on the walls while moving stuff upstairs
Easy and ingenious furniture lifting method
Easy to assemble, attach and detach
Description
These Amazing Moving Belt Adjustable Straps are perfect for helping provide leverage to any item that you need to carry.
These straps make anything you're carrying feel 66% lighter! Like a forearm forklift, these adjustable belt straps work wonders for carrying anything, from small to large items. They also encourage proper lifting techniques. Your order comes complete with both Moving Belt Adjustable Straps. Each strap measures 9'4" long and can be adjusted up to 48 inches!

The Moving Belt Adjustable Straps have been rated for carrying items up to 700 lbs!