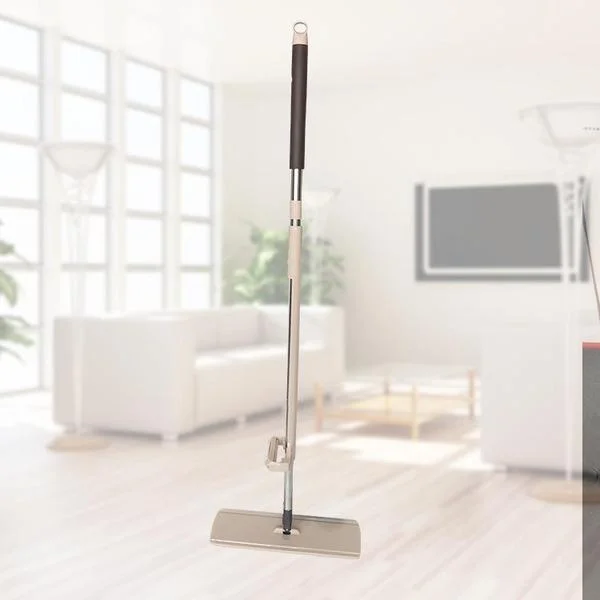 Mintiml Dust Wizard design by light and ergonomic that is less work-intensive than a spin mop, spray mop, butterfly mop, dust mop, rotating mop, Swiffer wet refills, and another easy mop, virtually eliminate cross-contamination during janitorial tasks, and drastically reduce chemical and water use while cleaning more effectively.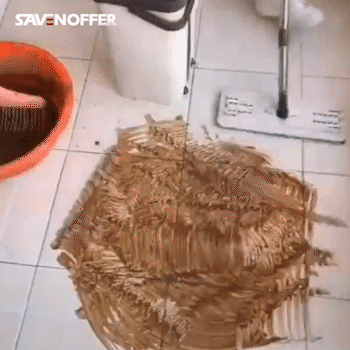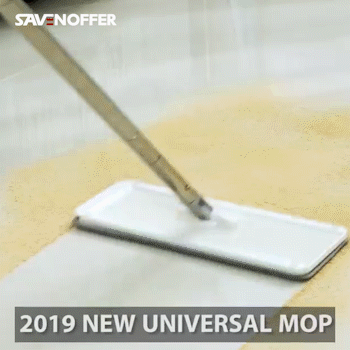 ✅Easy Washing Easy Drying:

 

Our revolutionary self-cleaning system makes sure that the dirt from your floor is lifted away and never comes back. Less work-intensive than a spin mop or spray mop, and drastically reduce chemical and water use while cleaning more effectively.
✅Wet or Dry Usage:

 

Perfect for home, kitchen, bathroom, office, corner cleaning. Use wet for a deep clean or use dry for dusting floors, ceilings, windows, and other surfaces.
✅Microfiber Duster Mop Pads:

 

Ultra-fine woven microfiber head that more effective lifts dirt and retains water than cotton or disposable spray mop refills. 
✅High-quality Build:

 

Heavy duty bucket and stainless-steel mop handle will not rust stains, unbreakable, long time life.
Features:
Squeezy mop effectively gathers and holds dust, grit, and grime. In addition, microfiber resists staining, so your mop continues to look fresh. 

The mop head 360° rotatable from great maneuverability and allows you to clean under furniture lower. 

Features splash guard to keep splash and spray inside bucket when wringing. 

Great for cleaning any surface including hardwood, marble, laminate, ceramic tile, and more.
Specifications:
Color: Beige and brown.
Bucket Dimensions:13.7" L x 15.7" H x 9.5" W
Stainless-steel handle Dimensions: 23.6" x 50.4" L
Package Include:
1 x Mop.
1 x Bucket. (Selectable)
2 x Professional Microfiber Mop Head.