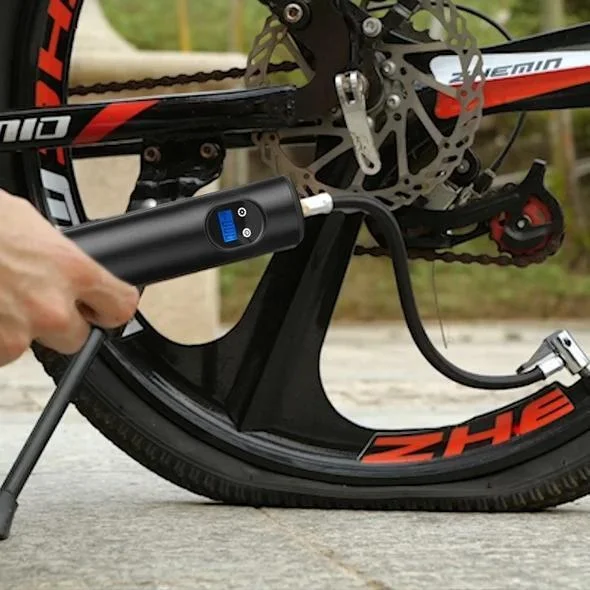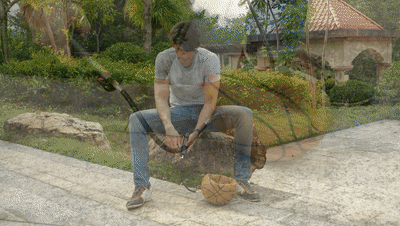 When you think of tire inflator, you probably think of something like these:Why do they have to be so bulky and hideous? Now we have the world's smallest and most portable tire inflatable pump.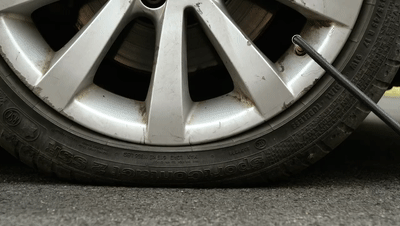 Wireless Inflatable Pump--Built-in lithium battery | Multipurpose use of one machine,Digital tire | pressure test.
Six Core Technological Support:
Digital display
Wireless
Blu-ray display
Preset pressure
Battery
Convenient
Miniatures take up little space--Mini is compact,Easy to accept,Can be put everywhere travel and carry more convenient.
Self-illumination Six high-light beads--
In
dark emergencies, the inflatable pump comes with COB high-light to meet your urgent needs.
Preset tire pressure,Prevent overfilling and under filling--After inserting the power supply, the preset tire pressure can start to inflate to support four unit switching: Kpa/Bar/Psi/Kaf.
Wireless Inflatable Pump,Self-contained battery--At full power, it can continuously inflate 4 tires and stand by for 365 days and 25 minutes.
All-metal Cylinder Block,Pure copper coil motor--Permanent magnet motor power is strong, Improve performance,Reduce energy make the inflatable pump more safe and durable
LIFETIME WARRANTY & CUSTOMER SERVICE:
Our friendly customer service staff members are here to ensure your complete satisfaction. So feel free to contact us if you have any questions.
Various scenarios-Multipurpose:
Product parameters:
Vehicle charging: 12V/3A
input voltage: 5V/12A
Working Current: 1-5A
Air efficiency: 2 miutes
Battery capacity: 2000Am 12.4V

(No built-in power supply)

Lighting:10 hours
Charging: Micro USB
PACKAGE INCLUDE:
Welcome to buy it!
Have a nice day !