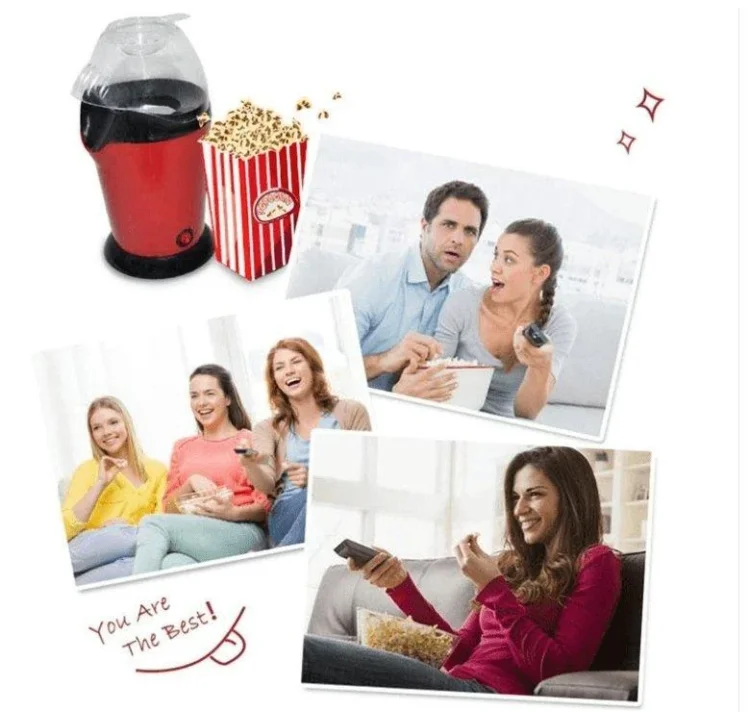 AN ELECTRIC AIR POPCORN MAKER EVERY KITCHEN SHOULD HAVE! 🍿🍿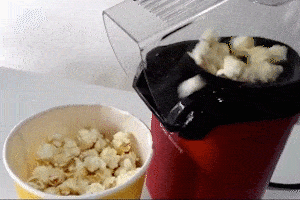 This Mini Household Popcorn Maker Machine is an air popper that provides delicious fresh popcorn in your home!
With the cheap popcorn maker, your home can become a mini cinema. Popcorn and movies… a match made in heaven. When you watch a movie at home, enjoy an amazing bag of popcorn at the same time. The Mini Household Popcorn Maker is the perfect snack-maker for you and your loved ones.
Indulge in crispy popcorn from the comfort of the sofa and add all the traditional toppings:

• Ketchup
• Jam
• Sugar
• Butter
• Cream

By using an air popper system, the mini popcorn machine can create amazing popcorn oil-free, making it ideal for those who need a healthy option.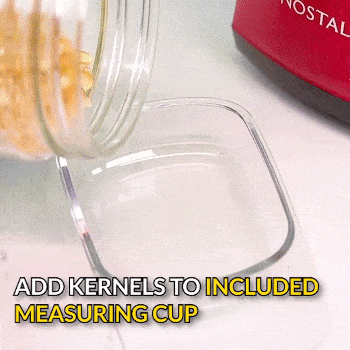 AIR POPCORN MAKER FEATURE
Don't worry about complicated recipes with this simple home popcorn machine, which is the best popcorn popper for your home. People who use this cheap popcorn machine find several amazing features to be happy about:
Hassle-free: No more boring preparation or clean up. This electric popcorn popper can be cleaned with a wipe down by a cloth!
Fast: Thanks to this kitchen gadget, you will be watching a movie and munching popcorn in minutes. With a hot air popcorn popper, the corns will POP IN MINUTES!
Easy to use: No more complicated setup thanks to the air popper machine, which you plug into the wall, fill with corn kernels, and press the on button. All other steps are handled by the machine, leaving you to enjoy the popcorn spitting out into your bowl.
 

 
No recipes: Don't know how to make popcorn? Don't worry! With the air popcorn maker, the machine does all the hard work for you.
 
All you must do is sit back, relax, put on a favorite movie and enjoy your tasty popcorn. If you want to easily enjoy popcorn at home, now is the time to get the Mini Household Popcorn Maker Machine!