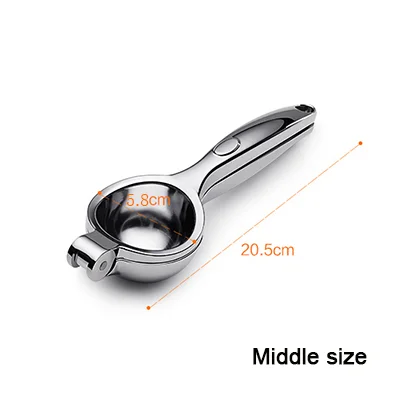 Style: Horizontal
Material: Stainless Steel
Item: orange juicer
Material: Stainless Steel(M,L),Aluminum(Mini)
It is reusable and easy to clean and wash.
Feature:
Creative and easy to use. It is easy to clean up
Comfortable, durable, stable. Grasp it with your hand, make it quick and easy.
Press a lemon on a lemon juice squeezer and you get easy juice
Cut the lemon in half and gently press the handle.