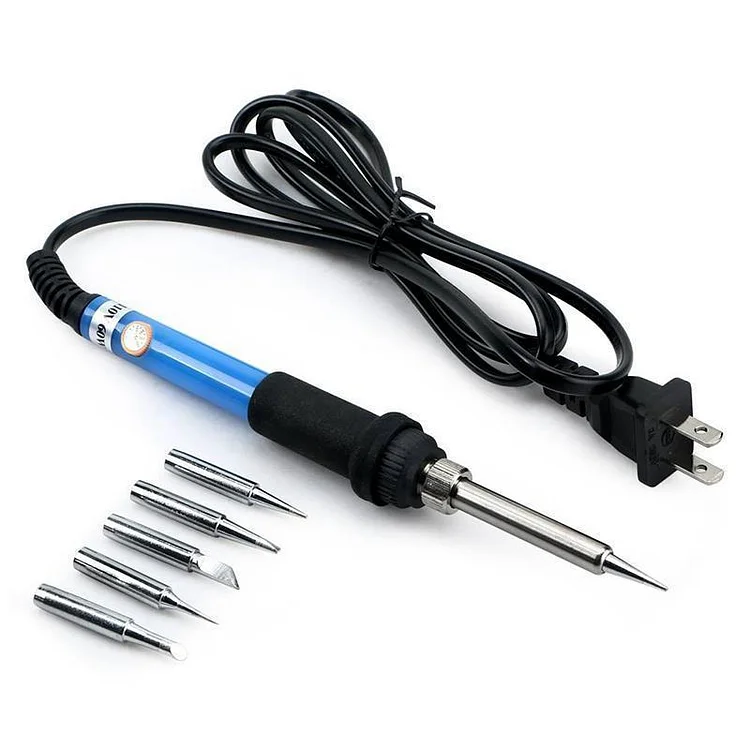 Lead-free soldering iron tip: quickly heats up the surface, the layer heat transfer is fast, and the life is long.
Ceramic heating core: good heat quality, fast heating, not easy to break.
Easy-to-use welding gun: no soldering station required, just plug and play; the temperature needs to be adjusted according to the knob wheel on the electronic soldering iron.
Insulated silicone sheath: high temperature resistant, soft, comfortable to handle and hand slippery.
Widely used welding kits: Welded iron tools are widely used for soldering circuit boards, device repairs, home DIY enthusiasts, jewelry welding.?The best choice for novice welders.
Specifications: