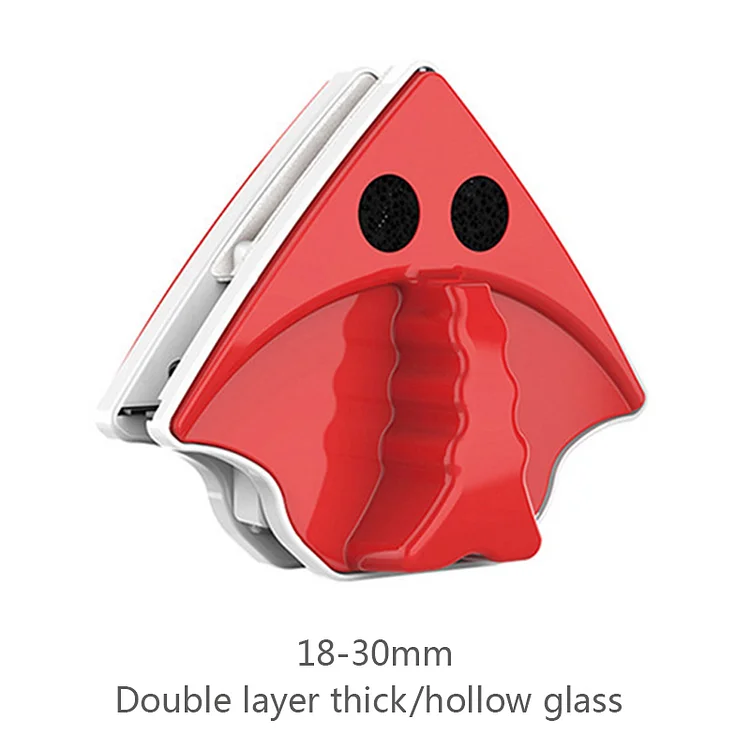 Double Side Glass Cleaning Brush Magnetic Window Cleaning Magnets Household Cleaning Tools Wiper for Washing Window
【Magnetic Window Cleaner】With strong double-sided magnetic design, this magnetic window cleaner double sided enables you to clean your window without needing to risk standing at the window. The built-in water storage sponge can be used for a long time, avoiding repeated water replenishment and easy to use;
【More Safer Anti-falling Rope】 Magnet window cleaner tool comes with 1 long safe anti-falling rope, when you use this window cleaning tool, the rope will be tied to your hand, never falling down. Lets you wipe the glass more securely, you can clean the outside by standing in the room;
【Very Imporant】Glass in different thickness should be used on different magnetic glass wipers, otherwise it can not move or fall off the glass. You can learn the method of measuring the thickness of glass .
【Apply Detergent】Be sure to apply detergent to the cleaning cotton, otherwise the scraper is difficult to move. Slowly move the magnetic window cleaner during use, the slower the moving speed, the better the cleaning effect.
【Take Care of Your Hand】The item is very magnetic, please take care of your hands during the application process. When open the glass wiper, hold the handle with both hands, and rotate the glass wiper apart. When closing it, except for 3-8mm, other glass wipers have partitions. Use partitions to separate the glass wipers, be careful not to pinch your fingers here.