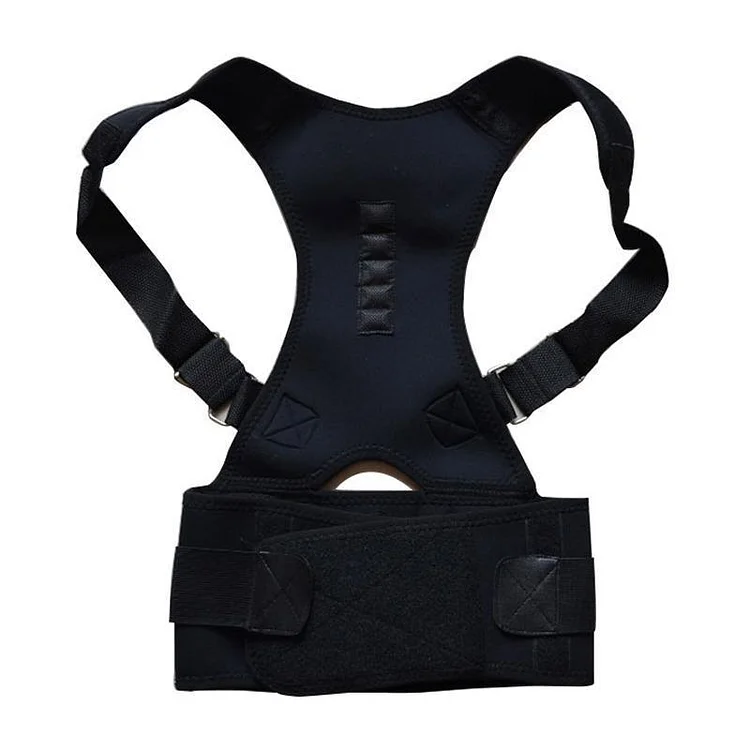 Features:
Available in S, M, L, XL, and XXL sizes
Ache-free design and breathable material
Made with Neoprene, nylon & cotton blends
Easy to wash in machines
3 colors: Black, White & Beige
Supports neck, spine, and lower back, at the same time
Description
To improve posture, simply slip the adjustable straps over your shoulders and secure the closure. Your posture will gently start shifting and before long you'll see a brand new you!
Sitting slumped all day can created a crooked neck, rounded shoulders and tummy rolls. The Magnetic Therapy Posture Corrector supports your neck, your spine and your lower back.
Bad posture can cause poor circulation, sore muscles, neck slouch, belly rolls and curvature of the back. The Magnetic Therapy Posture Corrector's unique ergonomic design gently realigns your shoulders and spine into the perfect position.
Back braces are hard to hide but the Magnetic Therapy Posture Corrector is virtually undetectable. Its padded adjustable straps are ultra comfortable and the support system helps energize your neck, shoulders and back. The stretchable Neoprene, nylon and cotton blend is so breathable it feels like a second skin and it's Machine Washable!
It's the perfect travel companion for car trips or long haul truckers.
Available in Black, White or Beige.
| | |
| --- | --- |
| Size | Fits Waist Size |
| S | 25-30 Inches |
| M | 30-34 Inches |
| L | 34-38 Inches |
| XL | 36-41 Inches |
| XXL | 43-47 Inches |