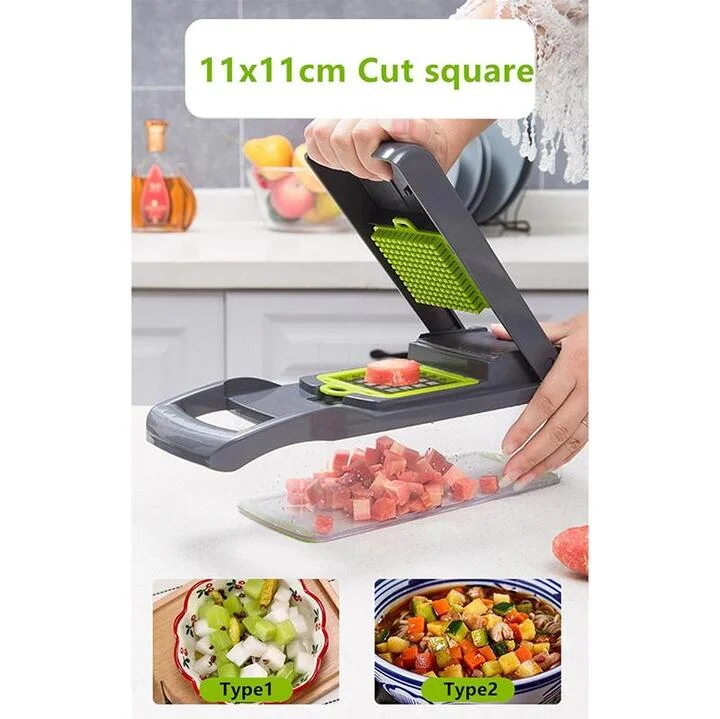 2019 TOP RECOMMENDED PRODUCT BY KITCHEN LOVERS
⭐⭐⭐⭐⭐
Do you love cooking, but spend too much time on preparations?
Or you have a lot of difficulty with your hands to use a knife easily?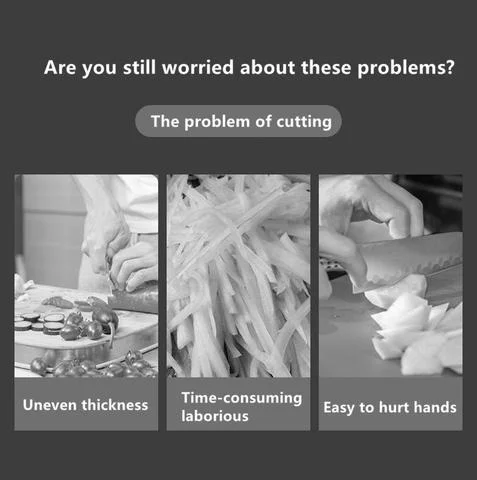 Then you'll love our perfect kitchen tool designed to help you put more vegetables in your diet while reducing the time you spend on prepping food and cleaning up!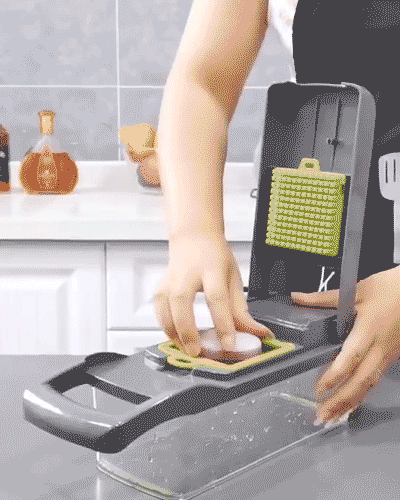 BENEFITS & VALUES:
✓ Your Kitchen Helper: EASY AND FAST, Cut and wash, rotating buckle, automatic rotation Angle, easy to wash vegetables and drain.
✓ 8-IN-1 MULTI STYLE KNIFE HEAD: You can use a different high quality knife head according to your cutting requirements, it is more convenient for you to cook. Shred, slice, flower, and grind your fruits or veggies any way you want. It even comes with a paring knife.
✓ BEST FEATURE UPGRADE: You can cut / slice vegetables and then clean them directly through a draining Bowl.
✓ NON - SLIP HANDLE: Comfortable handle can be controlled with one hand, free one hand. Perfect grip.
✓ BOTTOM FOOT INCREASED: Skid stability, ventilation, and ventilation will not scratch the table.
✓ REMOVABLE VEGETABLE CUTTER: The cutting cover can be removed freely for easy use if needed.
✓UNIFORM CUTS. The more uniform your cuts, the more evenly your veggies cook. And it just looks nicer on the plate.
✓ULTIMATE TIME SAVER: Slash your meal prep time in half. No need to spend all day in the kitchen as our slicer enables you to slice your favorite foods in seconds.
✓ FDA & SGS APPROVED: Our slicer is made of food-grade plastic to keep your food clean & chemical free!
✓ EASY TO CLEAN: The pain with many other slicers is the mess after use which requires you to spend more time to clean up. Our SlicingMagic Slicer is dishwasher safe and therefore easy to clean!
✓ HEALTHY EATING MADE EASY: Most people will stop eating healthy because it becomes difficult to prepare your own foods and cook healthy. Our fruit and vegetable slicer is easily adjustable, dishwasher safe, easy to store and easy to use. So whether you are on a keto, paleo, raw, vegan, low carb, low fat, or gluten-free diet, there are no more excuses. Let's get healthy together and prepare more of our fresh fruits and vegetables ourselves!
✓ SAFE TO USE: The high-quality blades allow you to cut smoothly without using much effort or risk of cutting a finger. Not only does our slicer cut more consistently but it is safer than traditional knives. Our set includes different blades for different type of usage, therefore you won't risk cutting your finger as a result of a wrongly sliced vegetable.
PRODUCT DETAILS: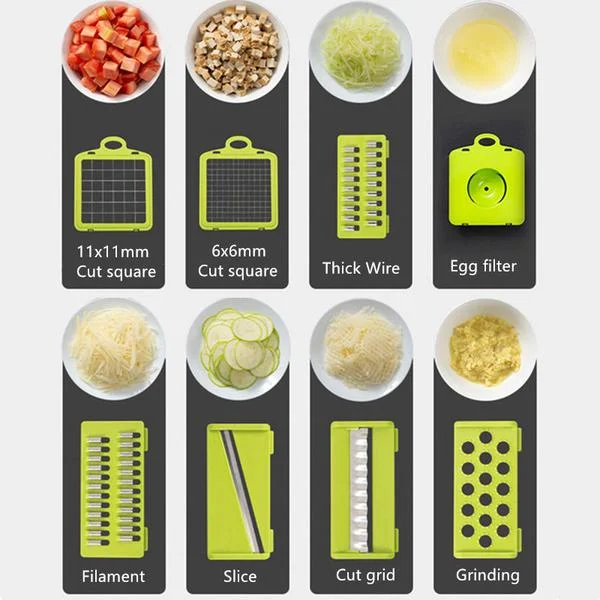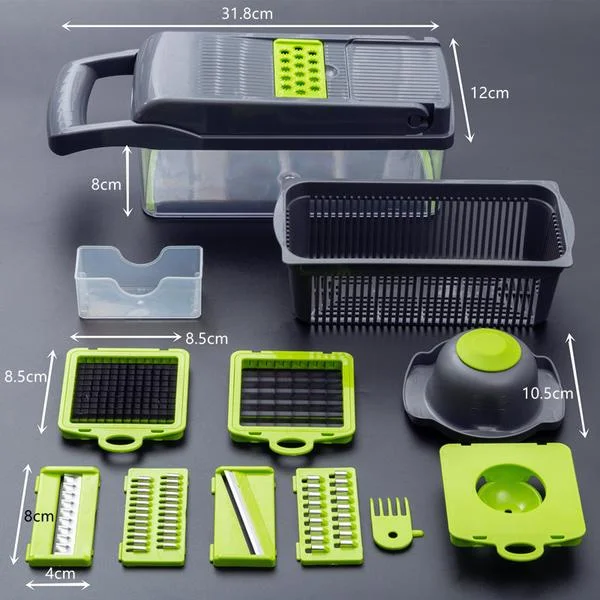 SO, WHAT ARE YOU WAITING FOR?