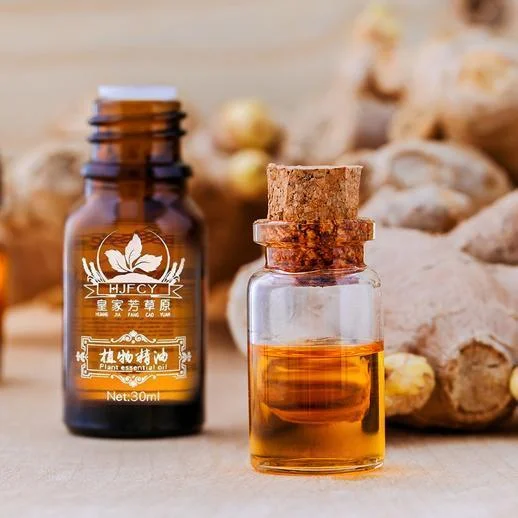 Features:
For lymphatic drainage, spider veins & varicose veins
Alleviates swelling and pain
Soothing for aching muscles and stiff joints
Prevents obesity
Useful for vital organs
Description
This Lymphatic Drainage Ginger Oil is a great, natural solution for lymphatic drainage, edema, spider veins and varicose veins. It is a powerful blend of rich essential oils and extracts that alleviates swelling and pain with its anti-inflammatory properties and is profoundly soothing for aching muscles and stiff joints.
Features:
Healing constituents: This Ginger essential oil contains a healing blend of herbal oil and detoxifiers.
Removes excess fluids: It unclogs lymph nodes and gets rid of phlegm, toxins and waste products. Promotes coronary circulation.
Effective Ginger Oil for swelling: It decreases inflammation after injury or surgery, treats swollen glands and reduces swelling caused by lymphedema.
Subject organs: Traditional Chinese Medicine (TCM) concludes that this Ginger essential oil is useful for vital organs like spleen, heart, stomach and lungs.
Prevents obesity: Also helpful in reducing fat cells & adipose tissue that give rise to obesity.
Quantity: 30ml
How to use:
Dry massage: Massage (1-2 times daily) your body parts like neck, armpits and knees, which are the main areas where lymph nodes are present to boost the lymphatic drainage of the body.
Hot towel press: In case any of you body part is swollen or uncomfortable, add 2-6 drops of this Lymphatic Drainage Ginger Oil in hot water, soak towel in it and apply it on the infected area after expelling out the water.
Not to be consumed by mouth: It must not be taken orally.