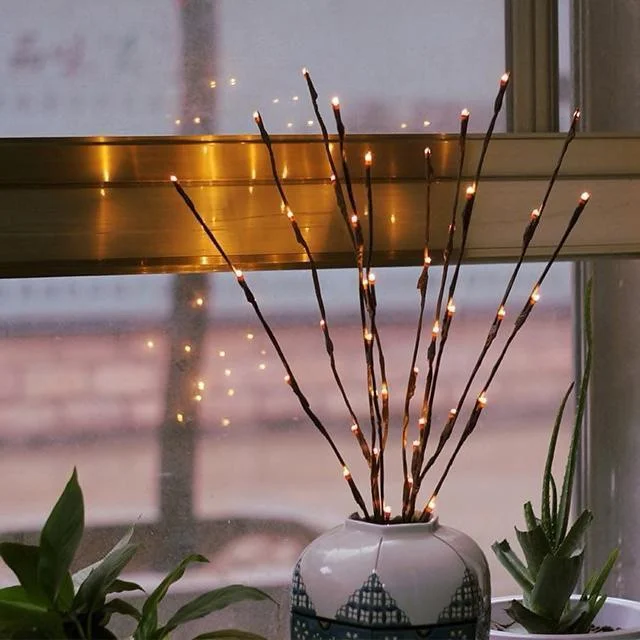 Features:
20 Warm-white LED light sticks
Perfect home décor gift
Can be placed in any type of jar, vase, or container
Battery: 2 AA batteries
Description
The combination of tiny, warm-white, LED lights and graceful Willow Branches makes for a completely stunning decorative element that will complement any room in your house. Perfect for home decor, these lovely, LED Willow Branches are 30" tall and have 20 warm-white LED lights on multiple branches from three stems. The lighted willow branches are battery operated, which means they can be placed in virtually any type of jar, vase, or container to add beauty and elegance to any setting. LED Willow Branches make a charming addition to wedding or shower decor!

Requires 2 AA Batteries

Display vase in picture features 2 LED Willow Branches.