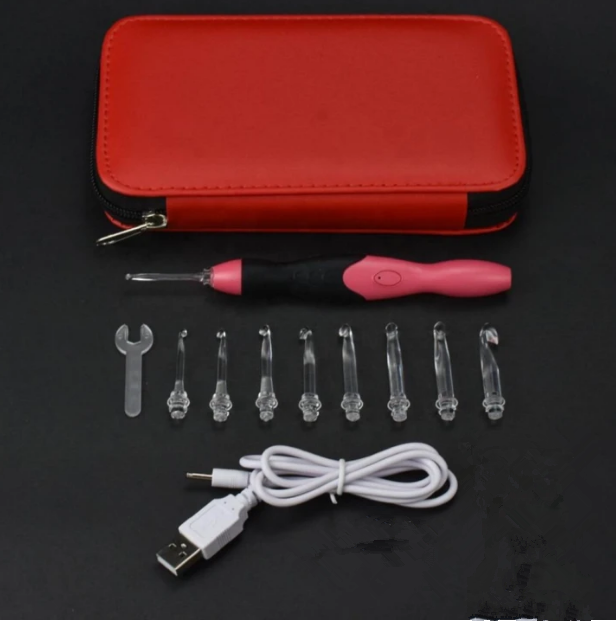 Crochet with dark yarn without a problem!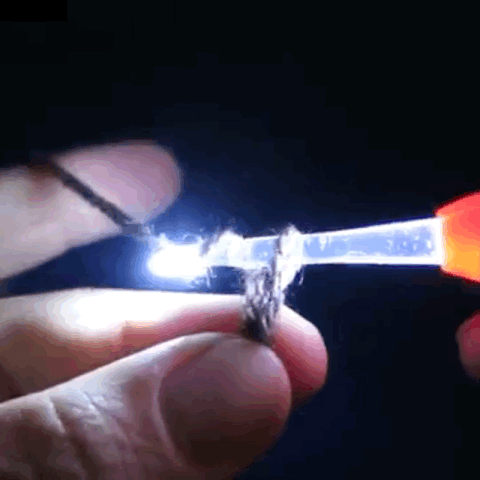 Product Features
✓ 9 in 1 Heads - LED Crochet Set contains 9 in 1 interchangeable heads marked with hook sizes from 2.5 mm to 6.5 mm.
✓ 2 Brightness Modes - Two adjustable brightness levels (dim or bright) suit various lighting conditions for effortlessly crochet. You can see clearly even with the darkest yarn.
✓ Rechargeable - It has a built-in lithium battery which can be recharged and reused. Battery is fully charged after 15 minutes and it lasts 7-9 hours.
✓ Comfortable & Durable -The handle is made of silicon and hooks are made of durable PCTG. It's comfortable to use and it ease hand pressure.
✓ Bonus: FREE eBook - With the purchase you will automatically receive The Complete Guide To Crochet eBook (274 pages). It features step by step instructions with charts and photos for 200 stitch patterns.
Crochet Anywhere & Anytime
This set is every crocheter's dream come true!
Create wonderful items, relax, relieve stress and get a sense of accomplishment with this LED Crochet Set.
Featuring 9 crochet hooks that are interchangeable and marked individually for your convenience, the LED-powered tool even comes with a free zip case for easy storage.
Now you can take crocheting with you wherever you go. Easily crochet with dark yarn or in dimly lit places. Just adjust the brightness according to your needs and comfortably crochet under any lighting conditions.
Enjoy crocheting anywhere and anytime with the long battery life (7-9 hours) and fast charging time (15 minutes).
Package Includes
1 x Handle
9 x Hook Tips
1 x Wrench
1 x USB Cable
1 x Case