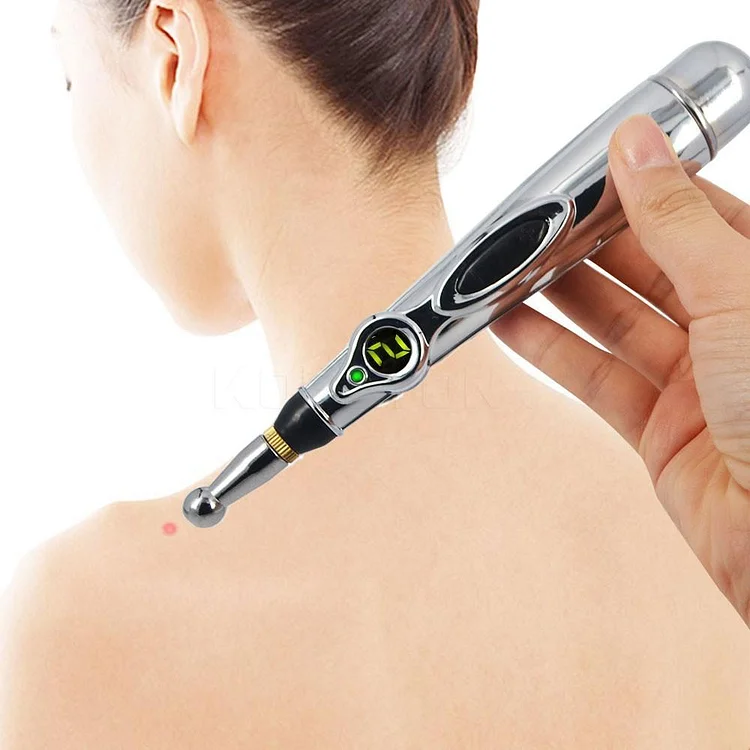 Health care function:
The pen electrophysiologically stimulate our body, through the network of bio-axis, directly into the body tissues, organs, regulating bio-electric field, activate radicals and the adjustment of biological cells, essentially regulate the body's absorption, conduction, balance, metabolism, immune functions, and health care.
Meridian function:
Using acupuncture pen in the joints, the physiological waste can be cleaned up, like cold, wet, silt, heat, toxic bad things block .
Infrared laser therapy function:Relive the pain of muscles, joints, nerves, trauma;eliminate inflammation and treat skin diseases.
Product parameter:
Voltage:DC1.5V (one AA battery, not include)
Output:3.7V;300mA+/-50mA
Pulse Frequency: 0.01-300Hz
Pulse Width:100us-320us
Maximum Output Extent:500 ohm
Load Voltage: 3.3V     Meridian energy pen  Meridian energy pen   Meridian energy pen  energy pen   pen
Package includes:
1*Meridian energy pen (battery is not include)
1*Ball type head
1*Dome type head
1*User manual