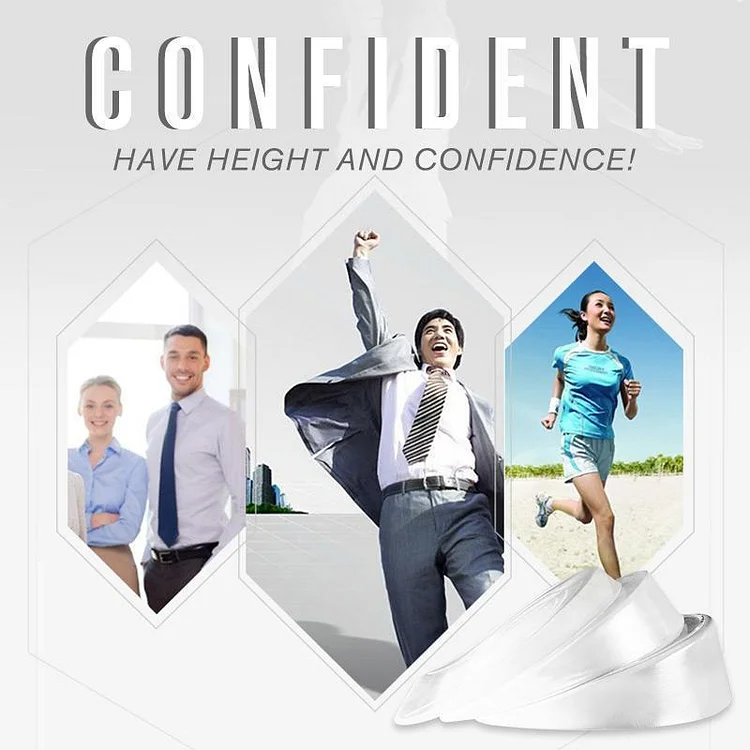 Increased shock absorber insole
Three heights, two models for men and women

Product description
【Transparent and Invisible Design】:It can do 4 cm Height without being noticed by anyone even when put in shoes. Because it is a transparent insole.
【Soft Silicone Can Be Used Repeatedly】:Height increase insole is softly protecting heel with 100% silicone material, with high adsorption power, It does not move in shoes, so you can use any shoes such as shoes, athletic shoes, mountaineering shoes.These Long Lasting Heel Cushion Inserts are Durable, Re-Usable make Great Shoe Lifts for Women or Men.
【5-layer Detachable & Adjustable Design】:You can adjust the height by attaching or detaching the removable insert, it can be adjusted to your favorite height. Maximum + 4 cm tall UP! Troubles of height are settled at a stretch.
【Relieve Tiredness】:Premium silicon heel gels grip pads soften impact on your sore foot, feet are comfortable. It has a shock absorption effect and keeps your feet healthy. Great for Running, Walking, Standing All Day Long.It is comfortable even in wearing for a long time in socks.
Instructions for use
 rest assured increased, fear of taking off your shoes, to avoid embarrassment;
the unique design of the bionic inside and outside the curve, fit the heel;
invisible higher, no trace, to protect privacy;
fit fixed in the soles of the feet, will not be prominent;

Product specifications
Material: GEL
Color: colorless and transparent
Role: increase the pressure
Specifications: one pair

Packaging includes

Notes
This product

can be rinsed with water

Do not use too cold or too hot water to rinse the product. It is recommended to rinse with normal temperature water.