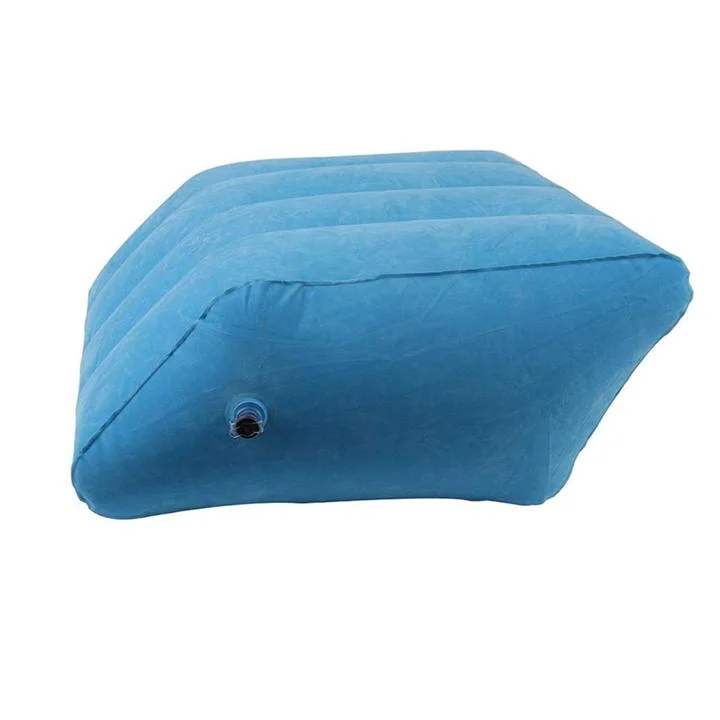 Relieve your body at the end of a hard day with the Health Lounge Leg Cushion™!
If you stand or sit daily at work, have leg swelling, vein problems, lymphedema, leg injuries, restless legs, are having surgery, are pregnant or travel, you surely know how painful your legs can be.
Once you have experienced the benefits that the Health Lounge Leg Cushion™ provides, you may not want to get up!
This cushion is the only leg rest on the market designed to effectively improve your venous health by reducing swelling and improving blood flow, relieving back and leg pain.
Designed to elevate your legs ergonomically at a proper angle, the Health Leg Cushion helps to keep your spine aligned and take pressure off your lower back, legs and knees, without having to resort to using unstable pillows or any means not designed for this purpose.
The proper body alignment and relaxed posture can positively affect the quality of your sleep, help your body recover and rejuvenate.
Finding the right position is very simple. Set the cushion near the foot of the bed or sofa and sit or lay comfortably. The rising angle of the pillow should support your thighs while the angle at the top should be resting under your knees. Supporting both entire raised legs for optimum rest, the cushion keeps your body in the best position for better recovery.
Its valve design allows to inflate and deflate it not just in office or home use, but also while traveling because of the space-saving design. Just take it wherever you need and inflate it by mouth or hand pump, which is included.
Easy to clean and wash, its velvet coated PVC is comfortable to touch.
Additional function: The Health Lounge Leg Cushion™ can elevate your legs at two different angles to improve its functionality.
Get this cushion NOW!
Reduces swelling & improves blood circulation
Pain & pressure reliefer
Relaxed posture
Supportive & wide
Two different angles
Easy to wash & use
MUST-HAVE for YOUR BACK!