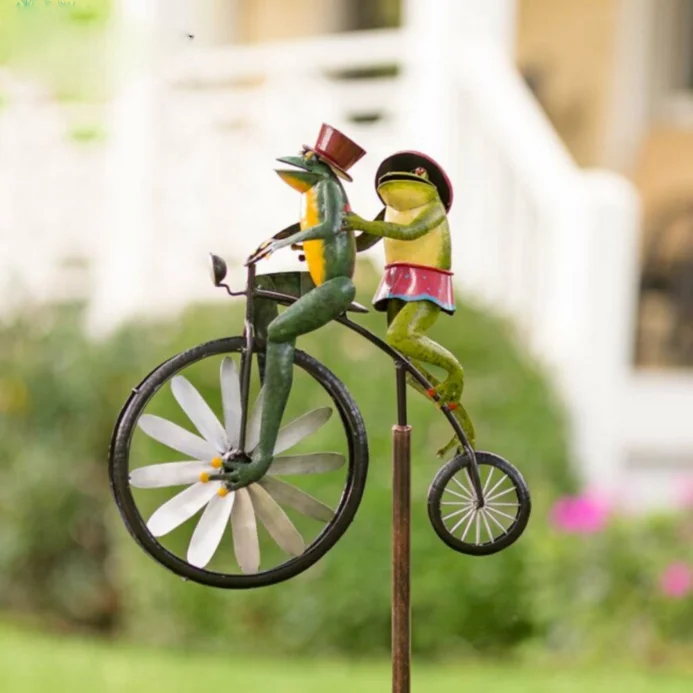 Add a touch of charm, allure and modernity to your exterior.
A duo of cinematic amphibians that will be the stars of your beautiful garden. The spokes of its Ferris wheel will turn with the wind. A delightfully whimsical garden decoration that uniquely turns when the wind blows.
Absolutely original, our whimsical windmills will enhance your garden.
Visually captivating and weatherproof, it is an element of animation for a garden, a balcony, but also a real decorative eye-catcher.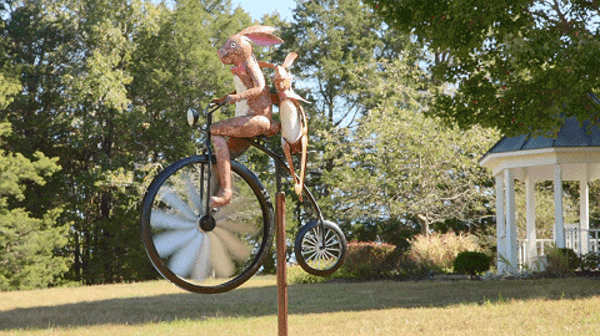 All it takes is a gentle breeze for the spokes of the wheel to spin, and the cycling bunny's articulated legs start to move as if he were pedaling.
In the charming details of this windmill, a bow tie for the cyclist and a scarf for his passenger. Both exude a warm atmosphere.
Have fun with Eole, the manager and master of the winds by installing this decorative windmill in your garden. Your visitors will be delighted to discover an original and living garden.
Handcrafted from high quality metal and coated with rust and UV resistant paint this windmill is a wonderful addition to your garden or patio.
Rather than a static decoration, what would be the perfect place to set up your whimsical windmill?