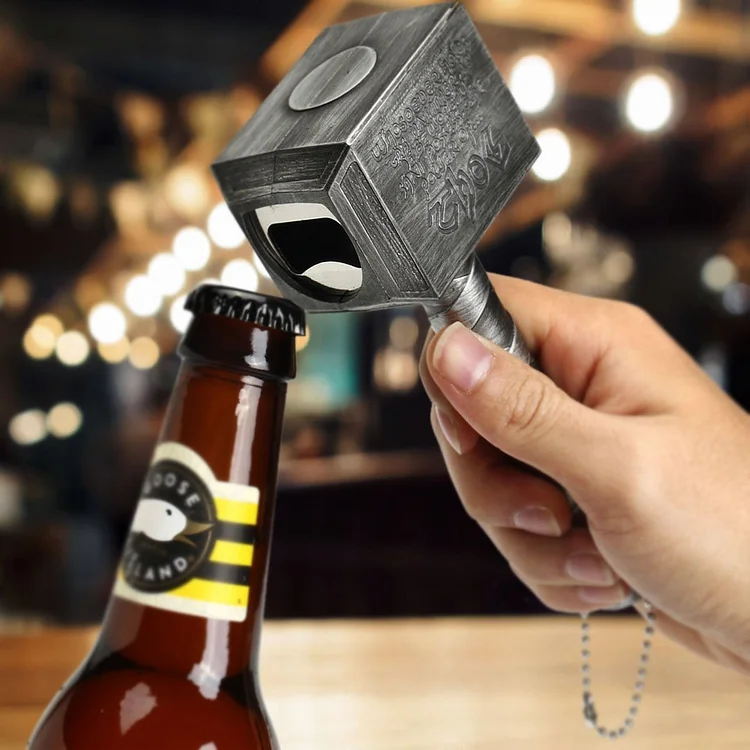 Features:
Opens up the bottle effortlessly
Size: 16.5 x 7cm / 6.5 x 2.8 inch
Material: Stainless Steel
Color: Silver or bronze
Description
Looking for an extravagant, yet classically masculine way to open your bottle of ice-cold beer? Then you'll definitely want to get yourself this Hammer Bottle Opener!
Open your bottle of beer just as the mighty God of Thunder himself would, with his hammer!
This manly bottle opener is crafted of stainless steel and feels powerful in your hand as you pop open one ice-cold brew after another for your fellow beer gods!
The Hammer Bottle Opener would make the perfect gift for any man in your life!
Choose from Silver or Bronze!
Material: Stainless Steel