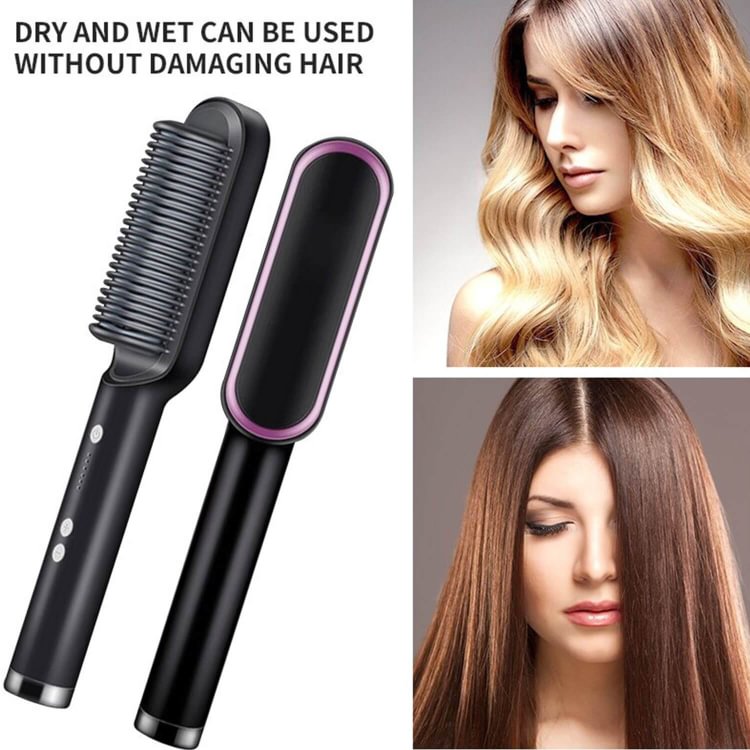 Hair Straightener Brush
Get a salon hair experience in minutes!
Can be used for both Straightener and Curler and for Man can be used for Beard Straightener. 
Nano anions released from heating plate form a protective layer of your hair which helps protect your hair from dryness and frizziness.  Compact size, portable and powerful to style yourself at home or travel!
PRODUCT FEATURES:
ANTI-SCALD & DAMAGE-FREE DESIGN. Ceramic coating gives even heating distribution to prevent overheating and over-styling. Compared to a flat iron, using this straightener brush is much safer since it has inner and outer bristles to protect you from any accidents.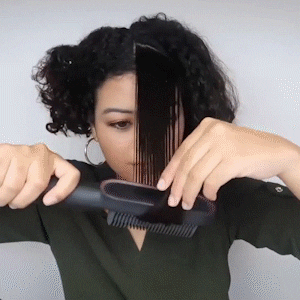 TIME-SAVING. Features advanced ceramic heater elements that are gentle on hair. Can reach 200°C within 30 seconds and can be used in just 60 seconds.
WORKS ON ALL HAIR TYPES. Perfect for thin or thick hair, long or short, curly, wavy or straight, frizzy and even volume-less hair.
TEMPERATURE SETTING GUIDE:
265℉ for first use or soft hair
293℉ for dyed or blond hair
320℉/ 347℉ for ordinary and slightly curly hair
374℉/ 392℉ for thick,heavy and wavy curly hair
SPECIFICATIONS:
Material: ABS
Color: Red
Available Plug Types: US, UK, EU
Weight: 400g
Power: 30W
Size: 33 x 10 x 6cm
TIPS FOR USE:
Ensure hair is dry and combed through.
Make sure your hair gets into the inner area of the brush.
Hold the hair end firmly and brush in a slow pulling motion, from root to tip.
If you want to keeps straight hair last longer, please use hair styling lotion and softener lotion and wash clean before hair straightening.
It should not clip too much hair, if you want to clip more hair, you should be slow down the speed in the process of drawing.
PACKAGE INCLUDES:
1* Ceramic Hair Straightener Brush
1* Power Cord
1* English User Manual